Pet Christmas Photos: Crazy Christmas Pets That Made It To The Naughty List
These funny and crazy Pet Christmas Photos will definitely give you a good laugh and a remind you to prepare well for possible puppy shenanigans. We've got some crazy Christmas pets here that made the naughty list (and then were quickly forgiven because they're so darn cute!). 
1. Eat's Not What You Think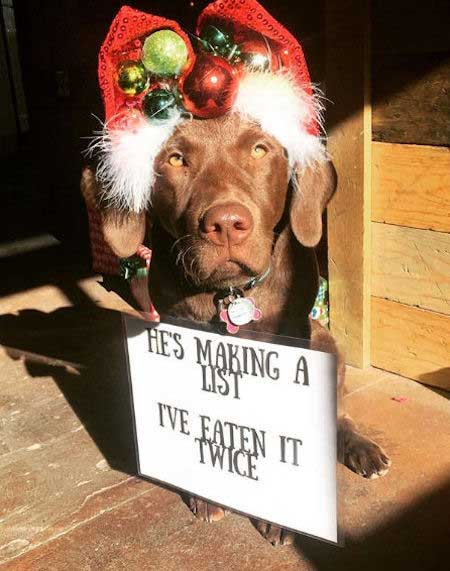 A dog being shamed for eating the Christmas goodies. He's definitely not getting anything nice! He already ate it anyway. 
2. The Real Deal

Who's in the running for best dog model behaviour? This photo tells exactly what could happen in your Christmas family photoshoot if you don't have someone there to help you.
3. Cat-astrophe Is My Name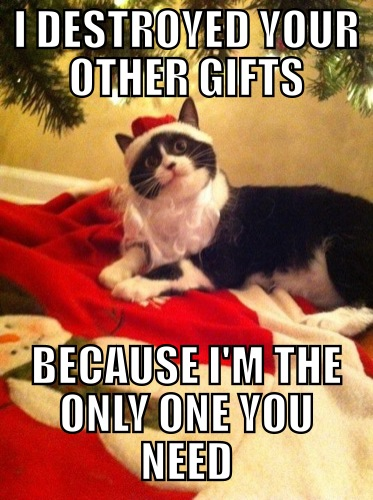 Your cat as a gift! It's the only Christmas present you'll ever receive… They'll make sure of it.
4. Feline Fury

Has your crazy cat ever ruined your Christmas tree? Welcome to the club!
5. Christmas Is A Snacc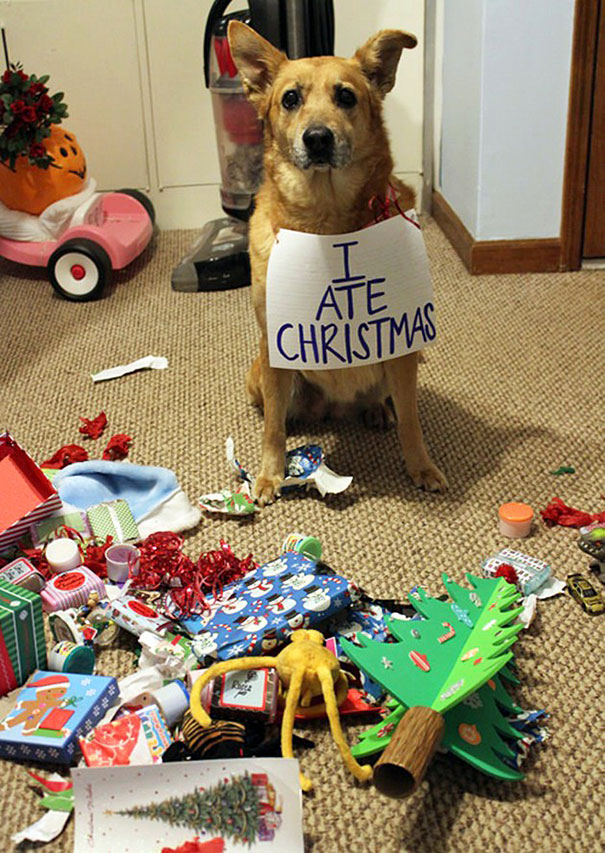 This doggo went scavenger hunting for dog snacks under the tree. Oops! 
6. Home Alone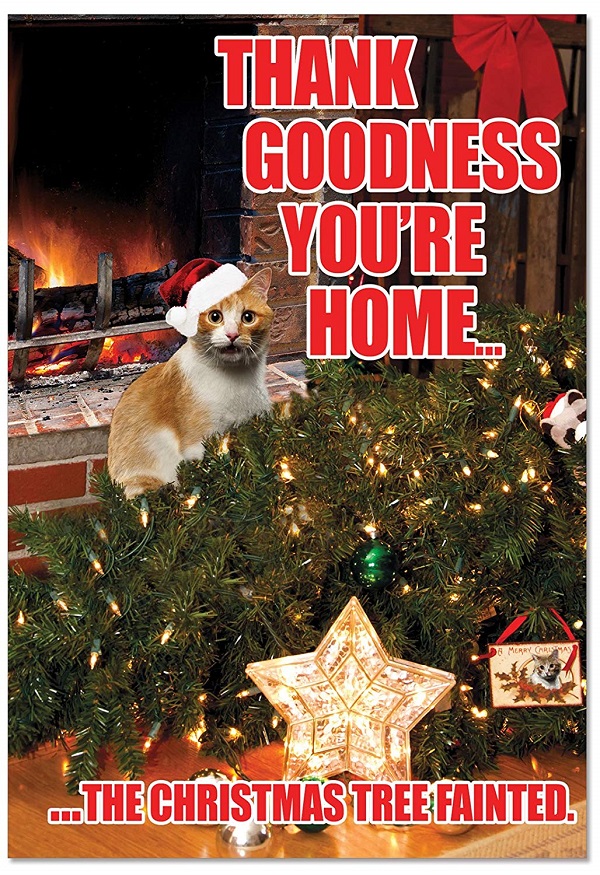 Oh, you thought it was a cat scratching post? No wonder it fainted! 
7. Who Stole The Cookie From The Cookie Jar?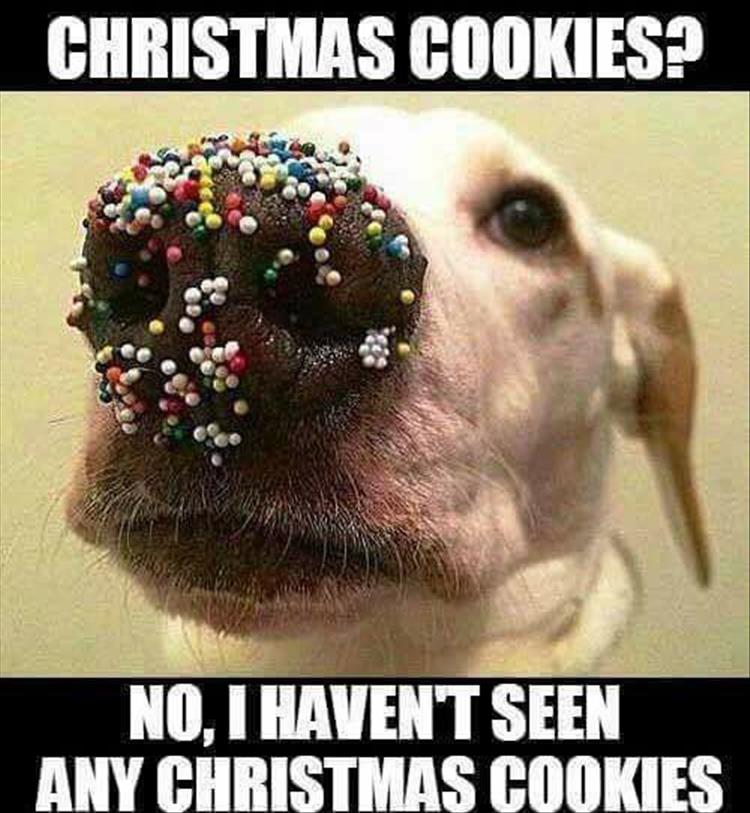 I'm sure those Christmas cookies were totally delicious.
8. A Star Is Born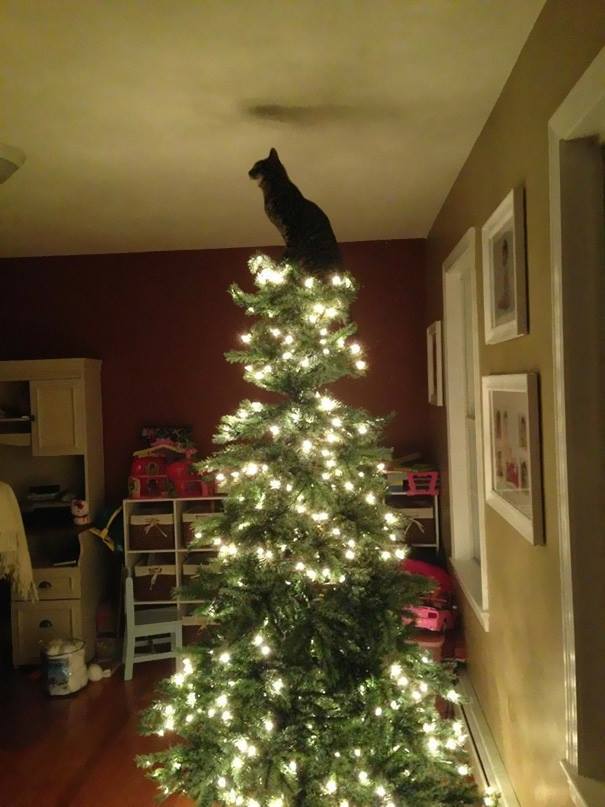 The Christmas Star is already up on the tree. Mr Cat is the star of everything in this house.
9. Fetch Puzzle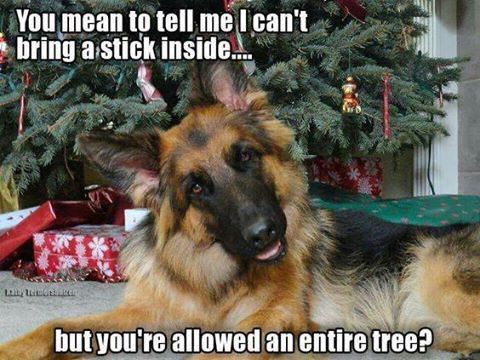 This dog fetch meme makes total sense when you think about it from the dog's point of view.
10. Santa Claws & Santa Paws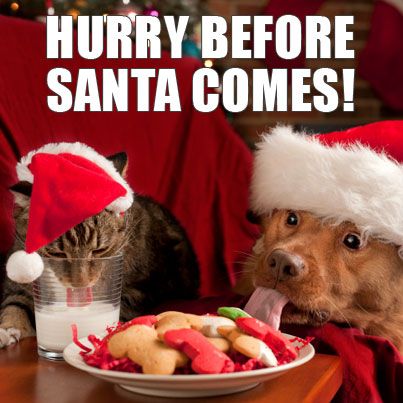 Will the real Santa please stand up? These two fake Santas got all the Christmas treats before the real one ever had a chance.
Got More Pet Christmas Photos?
Share with us pet Christmas photos. We might just feature them on our blog. Don't forget to tag us on Facebook and Instagram!
Looking For Ways To Make Your Fur Babies Look Cuter?
We've got more cute dog photos you'll love! Check out our blog about Cute Stylish Dogs and our list of Famous Dog Stars! You're going to love them!
Looking For Christmas Pet Gifts?
We've got the cutest personalised premium dog tags and cat tags that you can give to your buddies. The best part? They're all made in Australia and shipped super fast! You're going to love them!