12 Fun Ikea Hacks To Spoil Your Pets With
We've got DIY Ikea Hacks that will rock your pet's world! You'll be the best hoomans fur-ever if you make them these pet beds, pet bowl stations, and other fun Ikea hacks for pets.
1. Cosy Be Like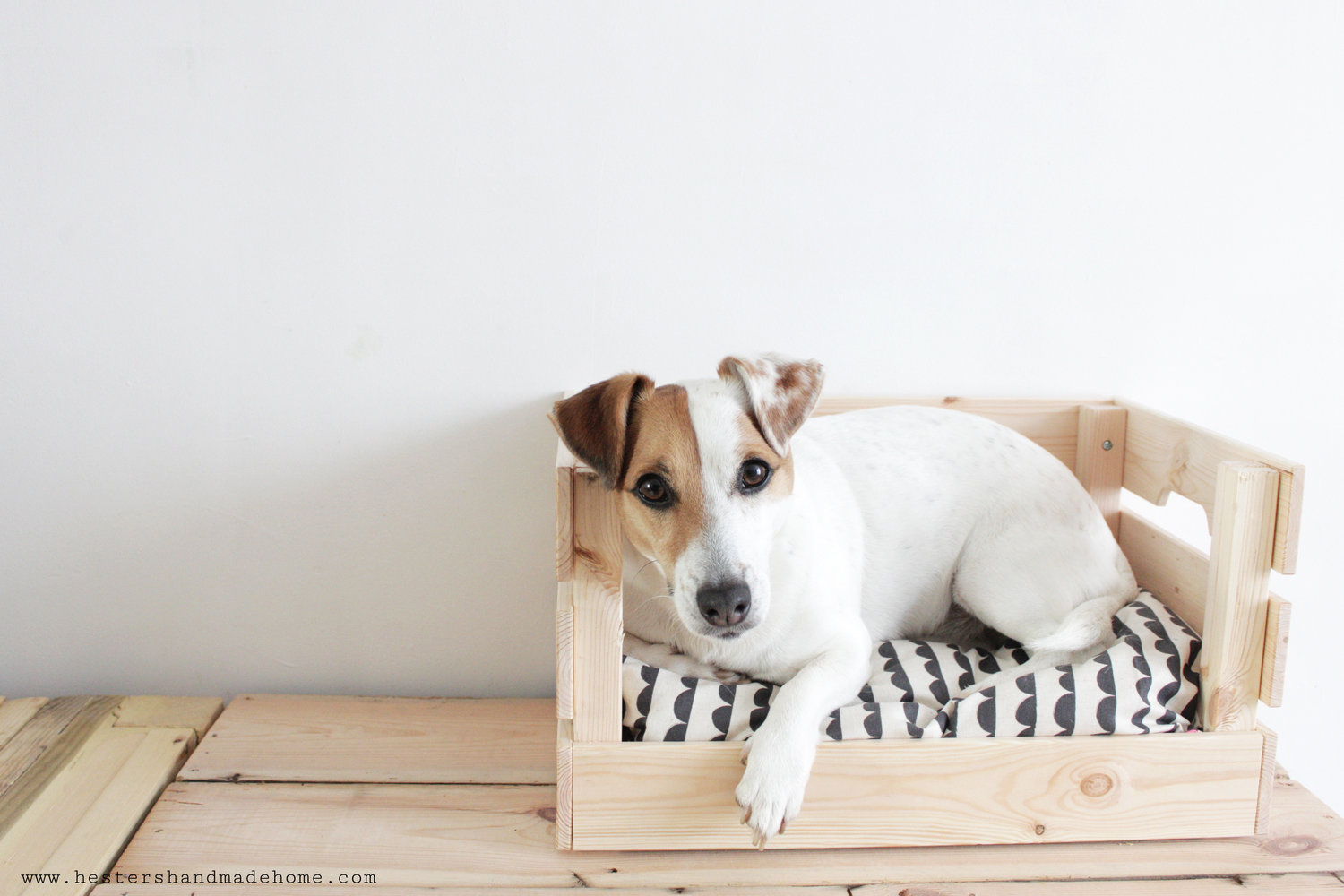 Got an extra Ikea crate? Turn it into a dog bed and throw in a nice, comfy cushion for your baby dog. It's that instant dog bed upgrade they so deserve. Sturdy yet oh-so-cosy!
2. Meow & Chill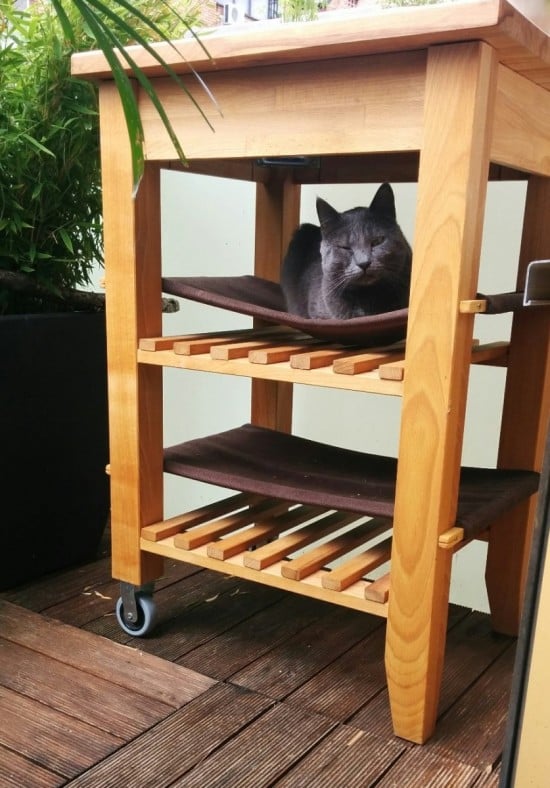 Does your feline friend love to chill? This DIY cat hammock is purr-fect! Make use of this Ikea table and have a nice hangout spot for your furry love.
3. DND
Sleep mode on! Create a little dog sanctuary under this table and cover it up with some DIY curtains. Finally some peace and quiet your doggo deserves.
4. Fur-niture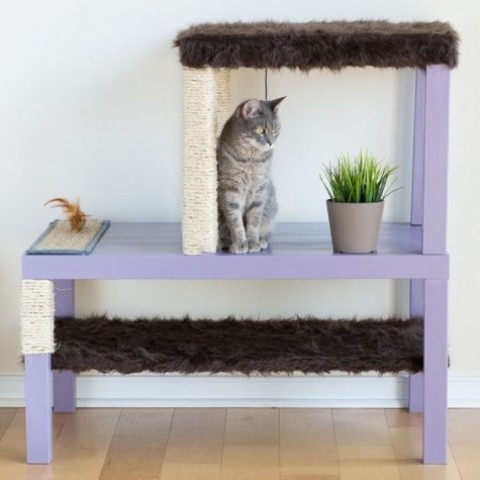 Spoil your kitty with this Ikea cat condo. Spruce it up with some faux fur and don't forget to incorporate scratch posts! They're super im-paw-tant.
5. Step by Step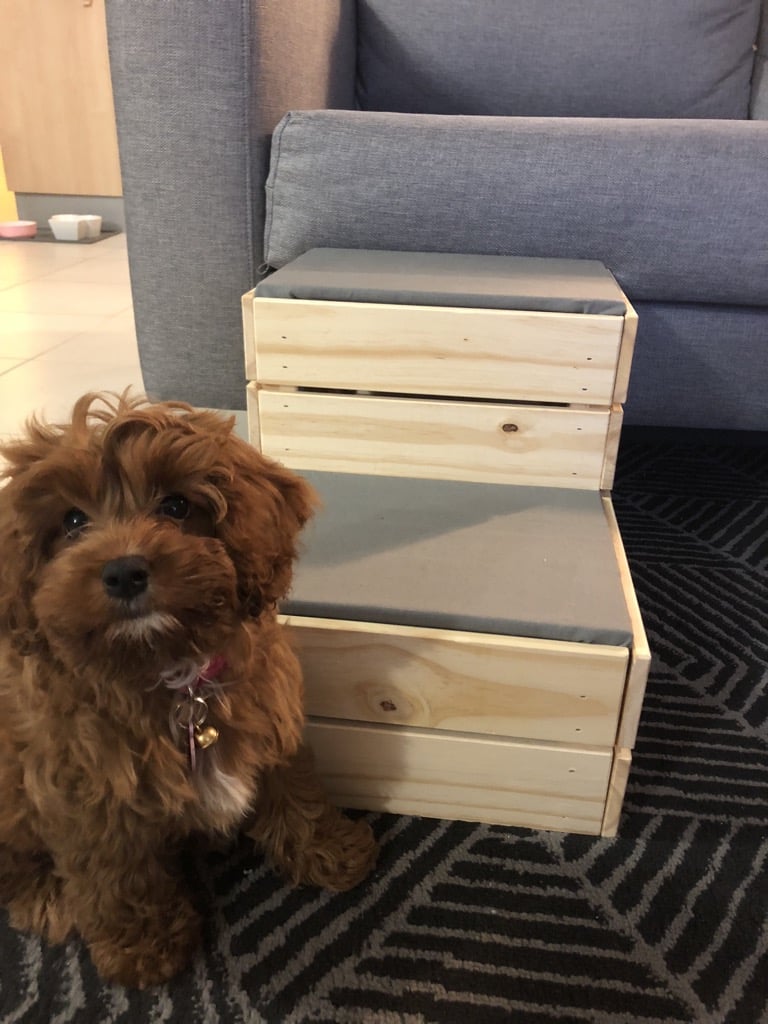 Make it easy for your fur baby to cuddle with you on the couch with these DIY Dog Steps–all with just the use of Ikea crates!
6. Scratch In Style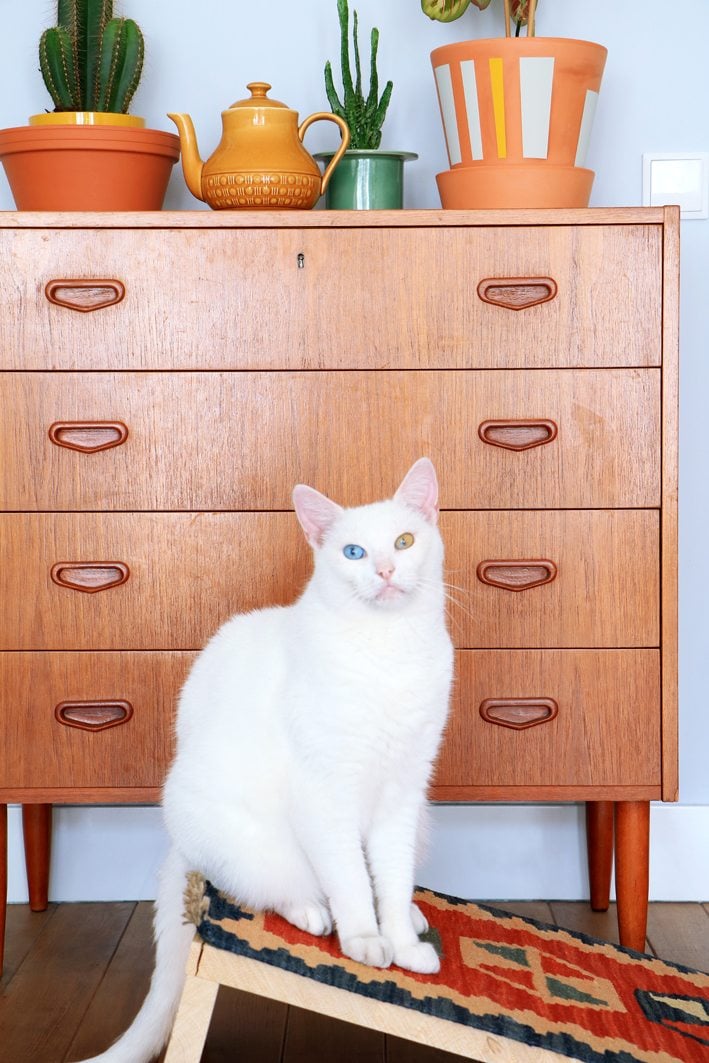 How about a lovely scratching board for your kitty? Those mini Ikea carpets are purr-fect! Pick a nice pattern that goes well with your home decor, then place it on a wooden board. Who says scratching boards can't be stylish?
7. Draw Closer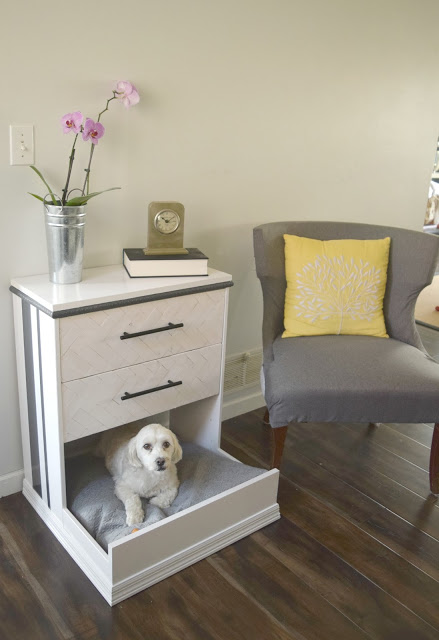 Turn that extra drawer of your Ikea dresser into a dog bed. It's an ultra-chic way of giving your best bud a comfy home inside your room.
8. Wooden It Be Nice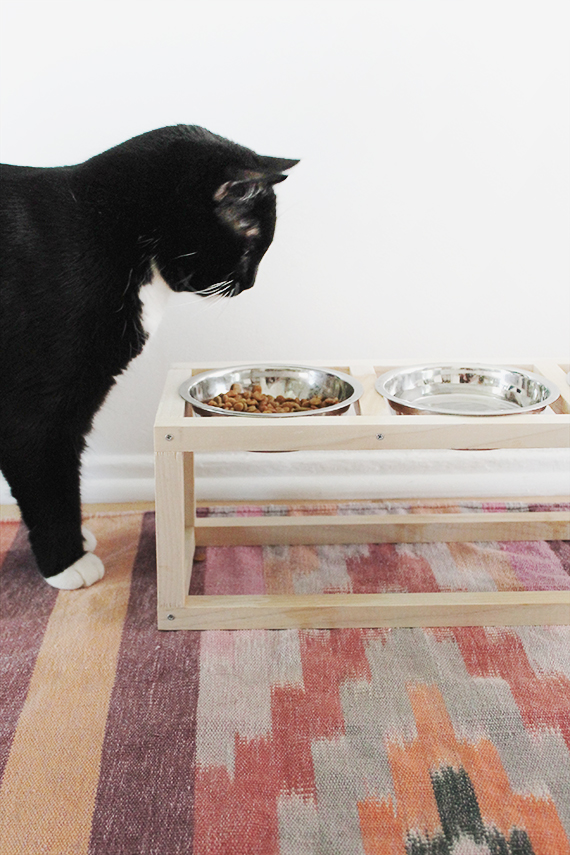 This DIY modern pet bowl stand makes eating less messier. Bonus points for this steady and chic pet food station!
9. Together Fur-ever!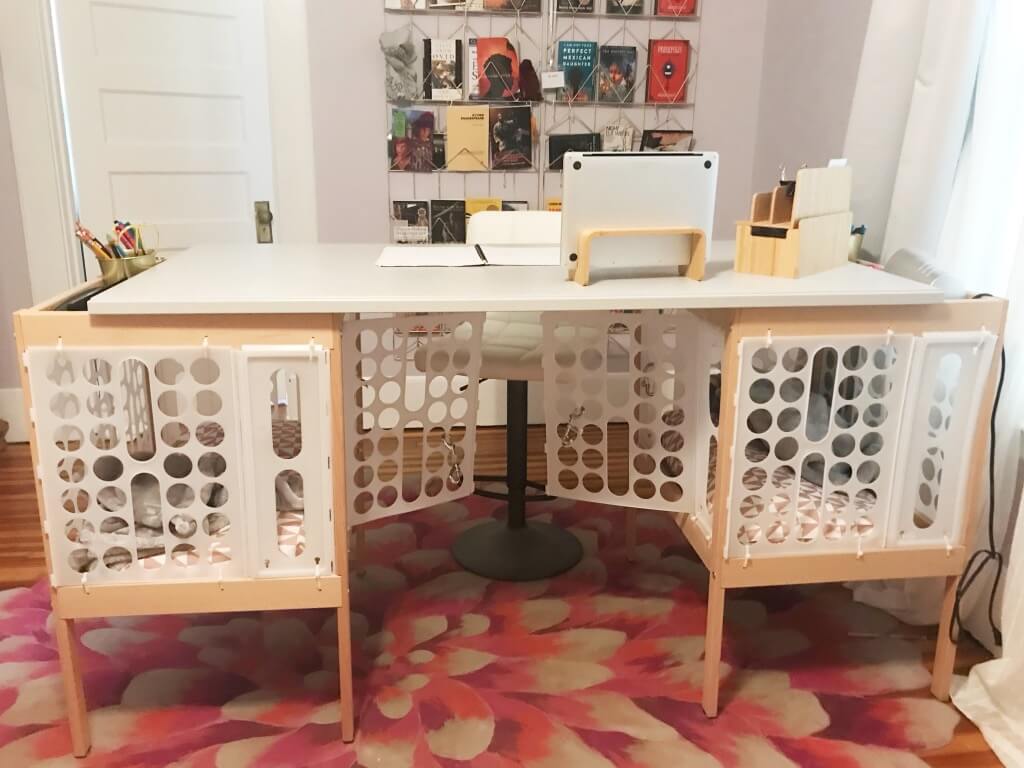 Clingy pets and hoomans? Here's an awesome set-up when you're inseparable–a double dog crate desk! Perfect for work-from-home fur parents.
10. Bunk Mates Fur-ever
If you've got a cat and a dog who are super best buddies, this DIY bunk bed for pets is an absolute must for them! Ikea doll beds make up this cute little bunk bed.
11. Dogue Cover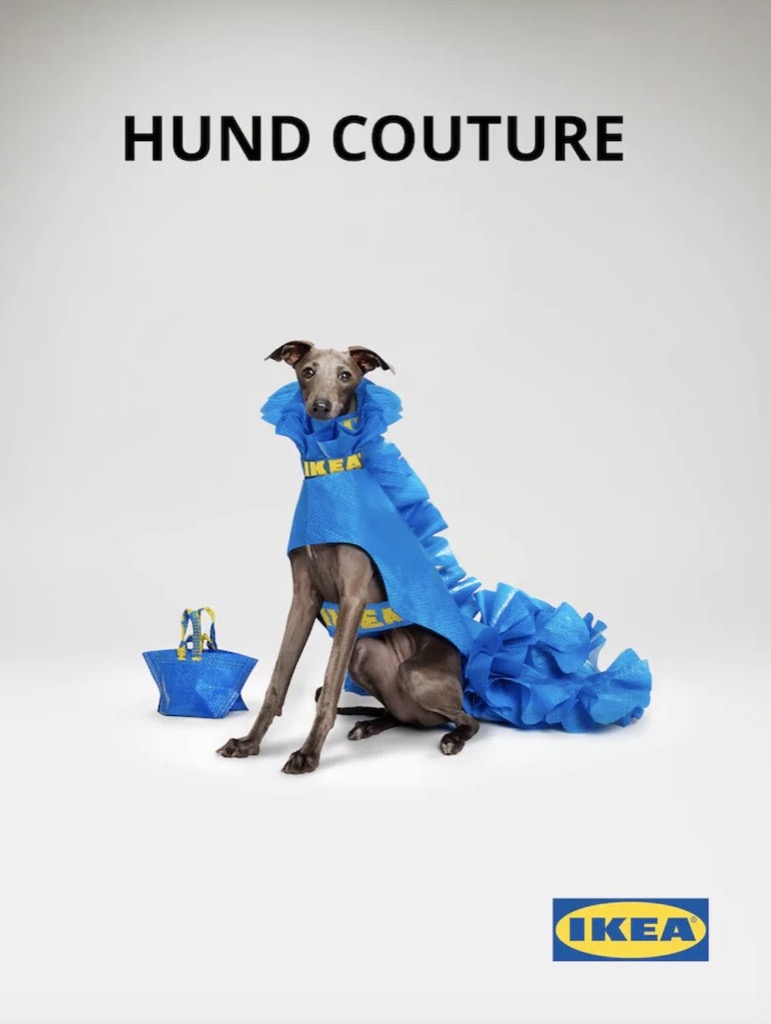 Here's a fashionable Ikea Hack for pets! If you love making dog clothes, this is paw-fect for rainy days! Make a DIY dog raincoat out of your Ikea Frakta bag. Don't know about you, but the ruffles and frills are absolutely worthy of a walk. Take it to the streets!
12. Handy Hangout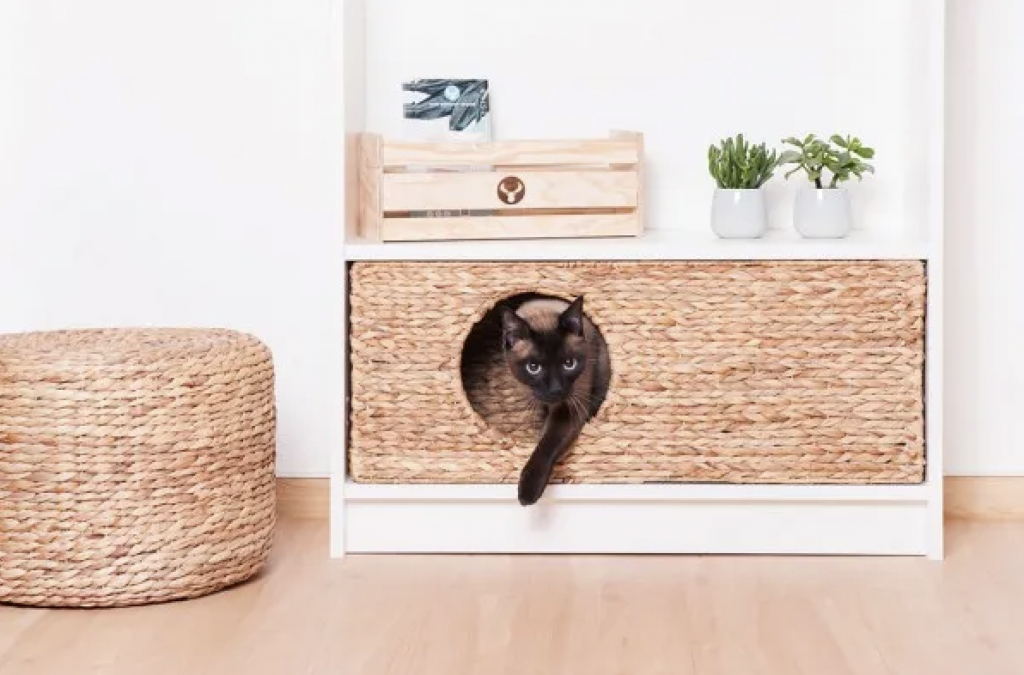 Have empty wicker baskets laying around? If not, find a cat basket insert like this beauty sold by a Swedish company that's made to fit the ever-popular IKEA Billy Bookcase. The insert fits the Billy Bookshelf to a T! Your furry feline will love it so much that you'll probably end up begging for her attention.
Got Any Ikea Hacks To Share?
Share your fun and easy hacks for pets with us and we might just feature them on our blog. Don't forget to tag us on Facebook and Instagram!
Looking For More Fun Pet Inspo?
Read about Cute Dogs with Stylish Clothes for some makeover inspiration. For more pet gift ideas, you may want to check our list of DIY Cat Toys and DIY Dog Toys.
Want to Spoil Your Dogs With Pawsome Gifts?
We've got super cute dog tags, cat tags, and pet accessories! The best part? These are made in Australia and shipped super fast! Your pets are going to love them!