DIY Dog Costumes: 13 Food and Drinks Inspired Funny Dog Costumes
Don't you just love seeing doggos in cute and funny dog costumes? Whether it's for Halloween or a fun photoshoot at home, we found the cutest food and drinks-inspired DIY dog costumes and hilariously creative dog costumes too. Definitely worth making. Don't forget to take lots of photos to capture these fun moments. 
1. Rainbow Fluff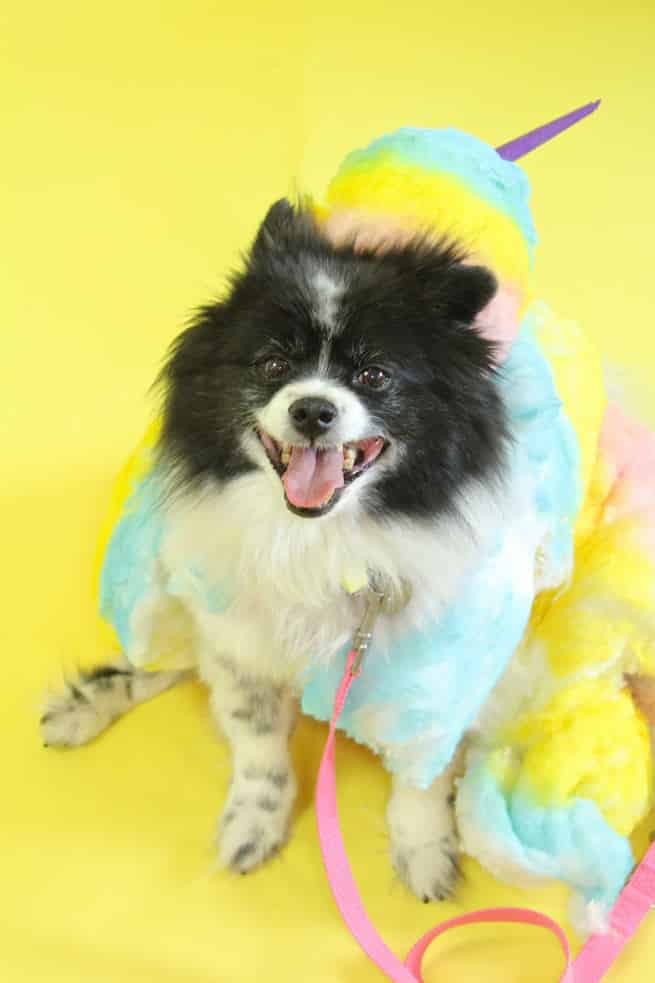 Add more fluff to your pup in this rainbow coloured cotton candy costume. It's one of those cute dog costumes that make them irresistible!
2. Gimme S'mores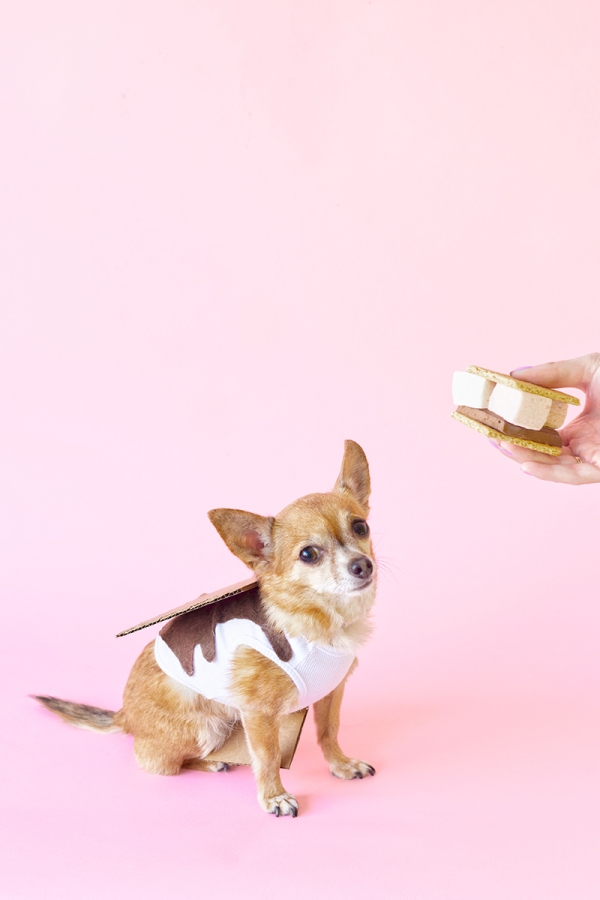 Can't get enough of this! It's one of the simple DIY dog costumes that you can make for any last-minute dress-up parties.
3. Pupcake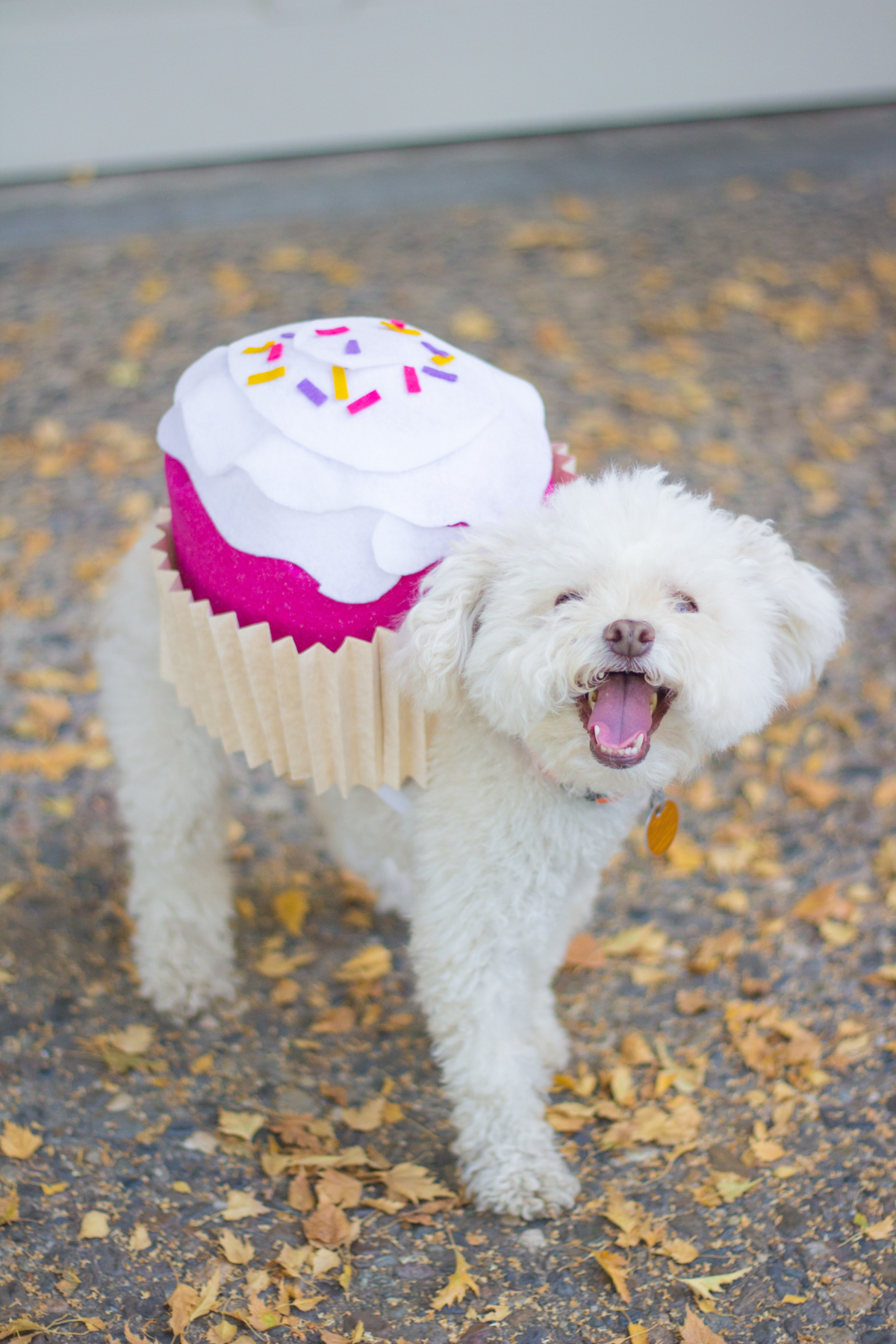 Doesn't this make you want to eat a cupcake? It's one of those super cute and creative homemade dog costumes that you should make for your pup to wear. Want to play dress up too? Grab your spatula and apron and be the baker of this super yummy cupcake!
4. Puppa-cino To Go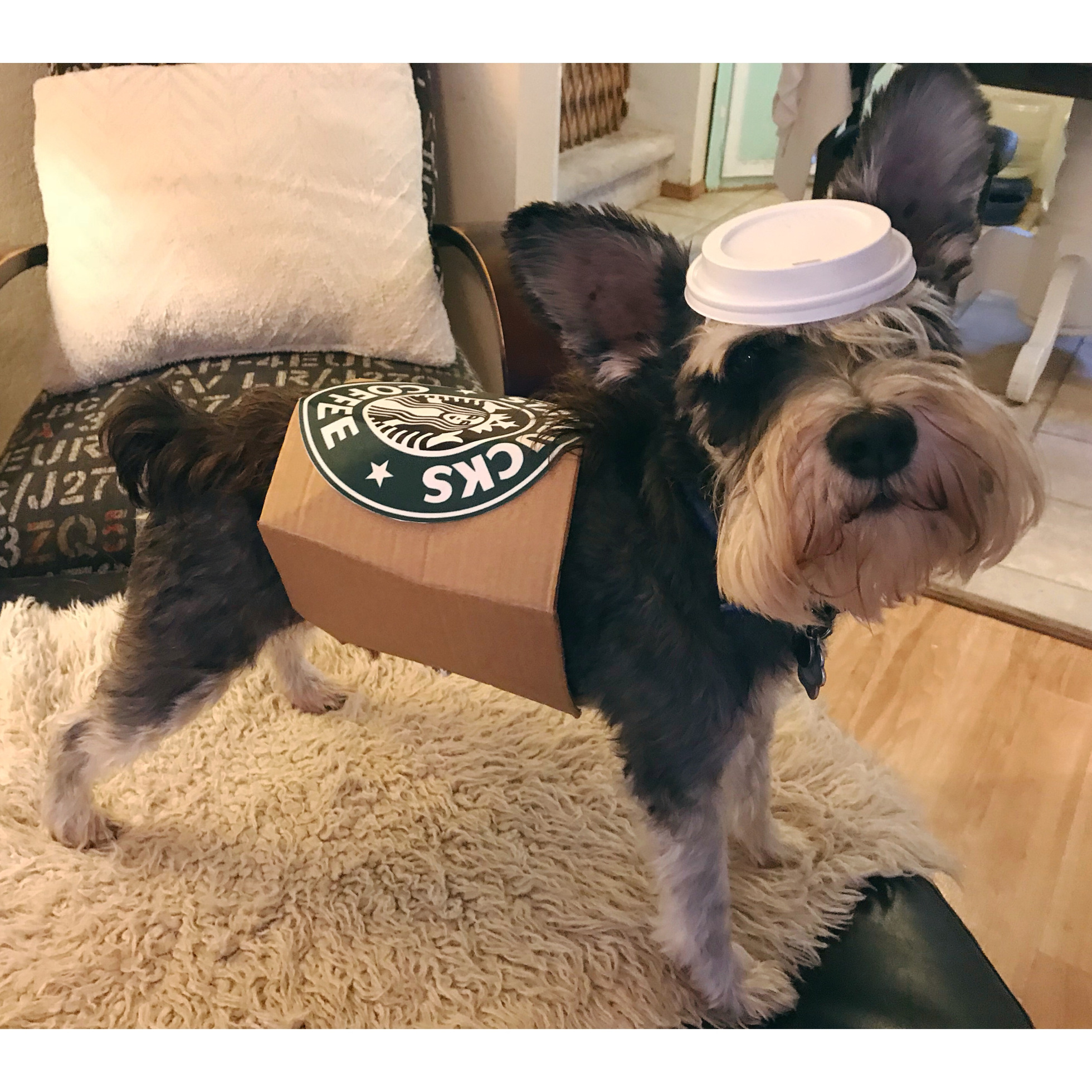 Ahh isn't this one of those cute little dog costumes you'd want to dress up your dog baby with? Yes, we'd like it to go, please! 
5. Dandy Candy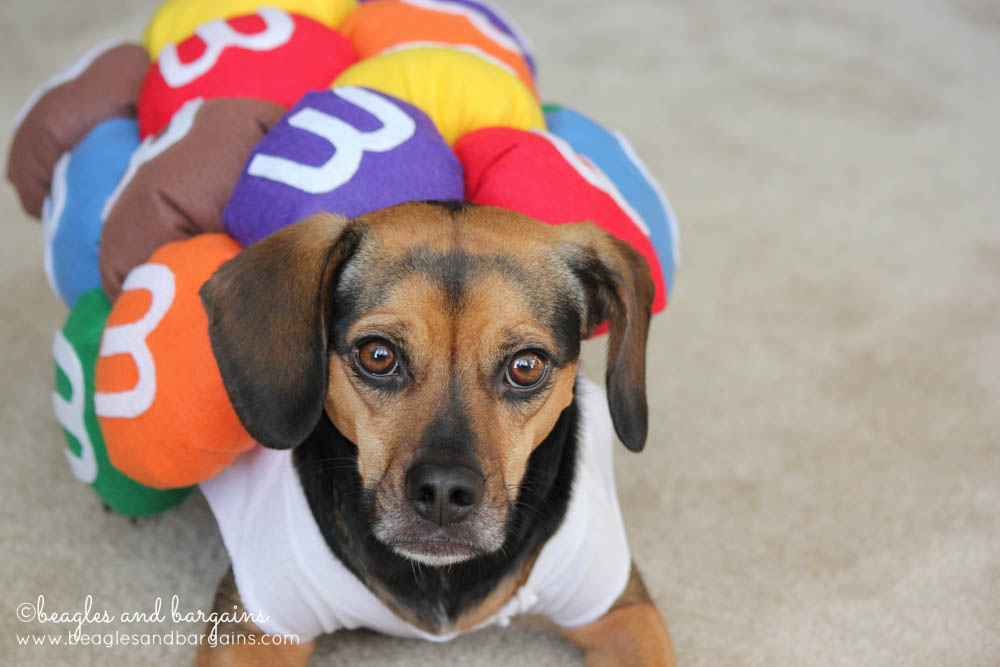 Turn your doggo into a pack of sweet treats with this DIY Dog Costume. Perfectly dog-safe! 
6. Turning Japanese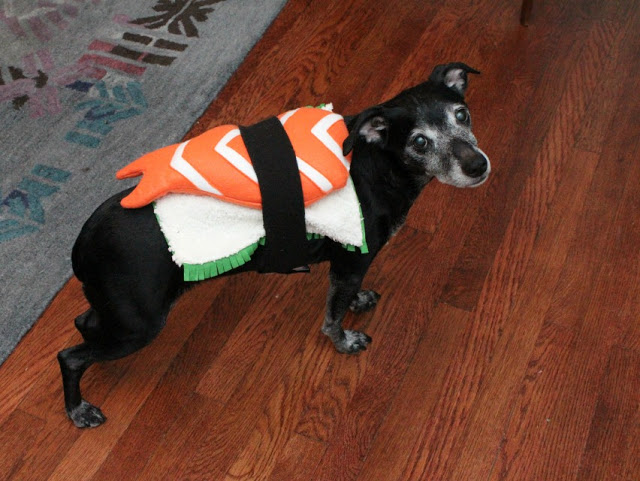 Doing a Japanese themed dog dress up? Try this sushi roll dog costume! Super easy and definitely Kawaii!!!
7. Taco Tuesday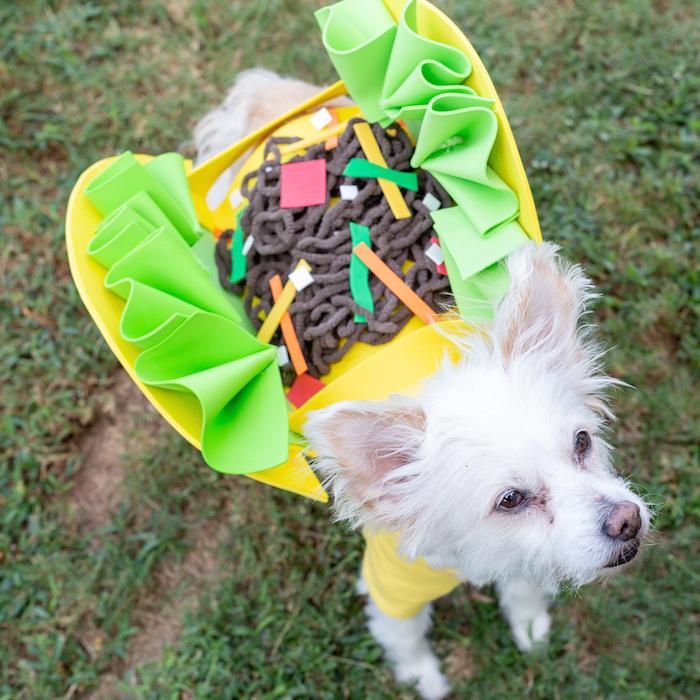 How about making a Dog in Taco costume for Cinco De Mayo or for any Mexican-themed party! 
8. Caught In Between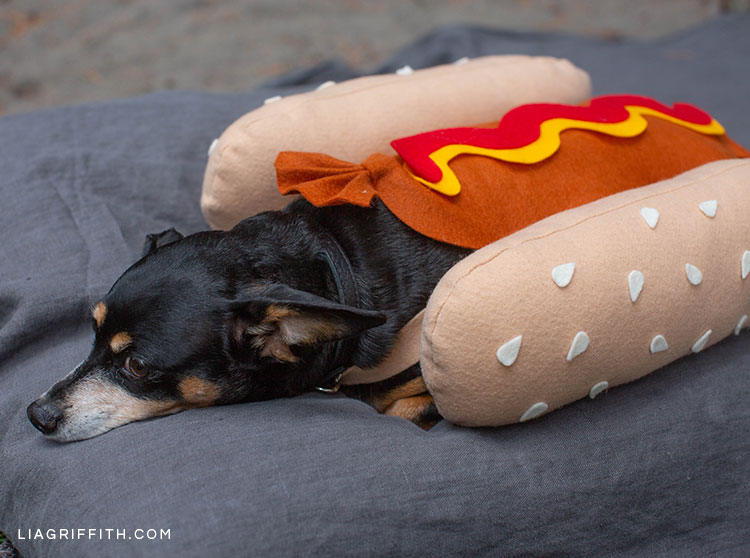 Going for a snack themed hotdog dog costume is another cute DIY costume idea for dogs. The classic hot dog never gets old!
9. Breakfast Anyone?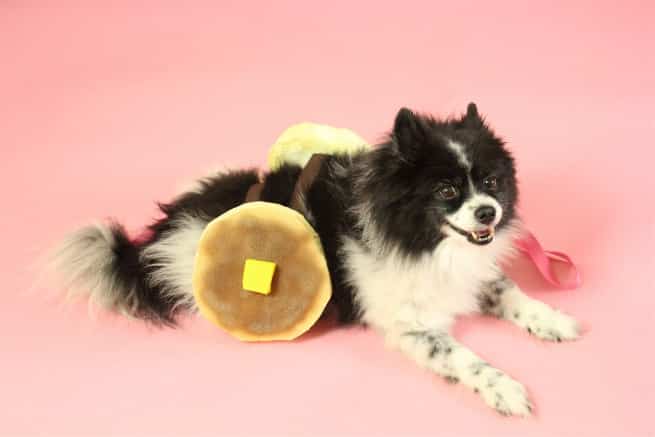 Breakfast is always a good idea even for dog costumes! This DIY pancake costume should definitely be on your costume menu! 
10. Shaken Not Stirred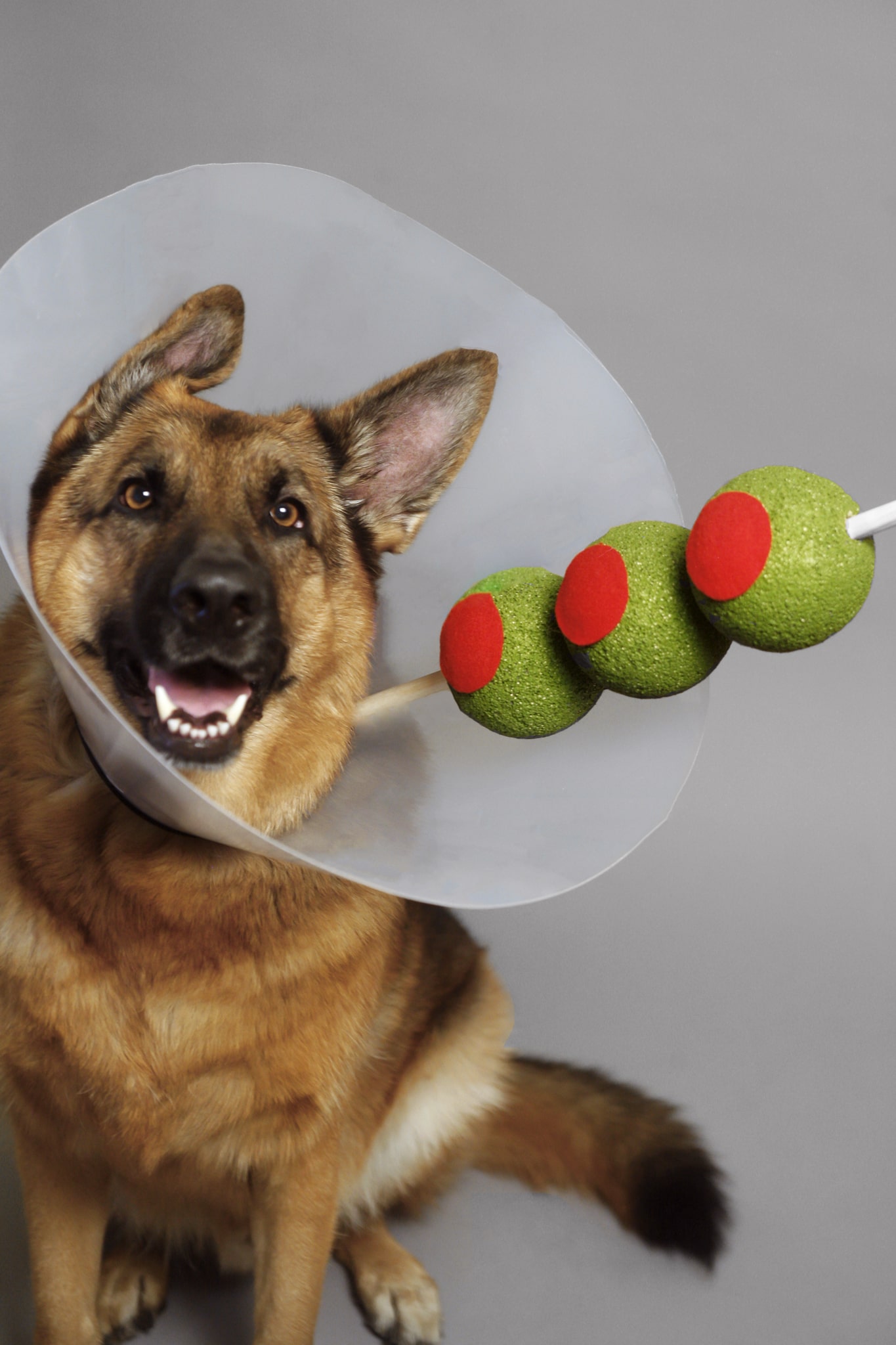 Even dogs wearing their cones don't have to miss out on playing dress-up. Just add those DIY olives to make his dog martini costume and he can join in the fun!
11. Chinese Takeout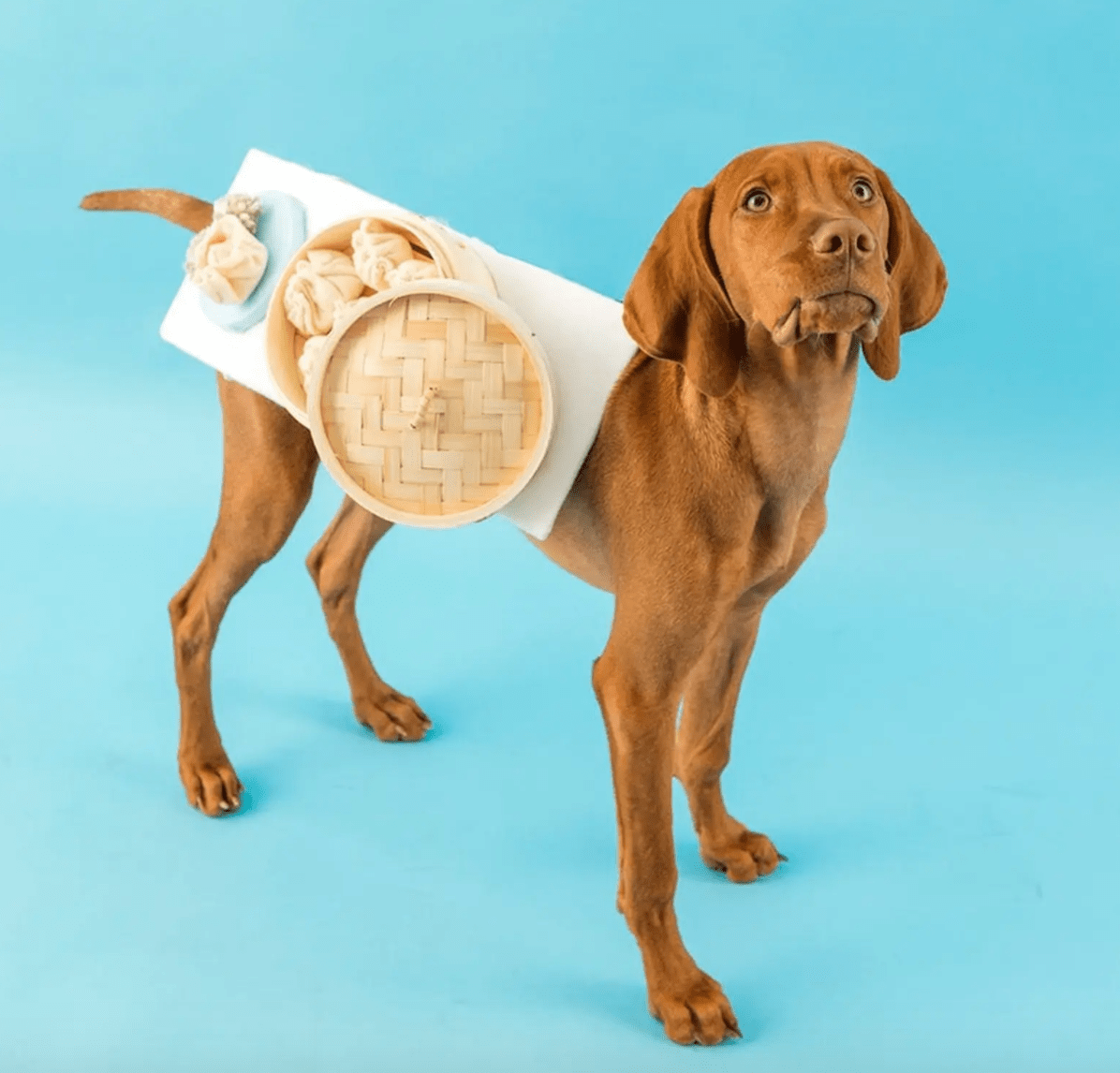 Don't you just love dogs dressed in costumes? Make unique dog costumes like this dimsum and imagine you are in Chinatown!
12. Mor Chikin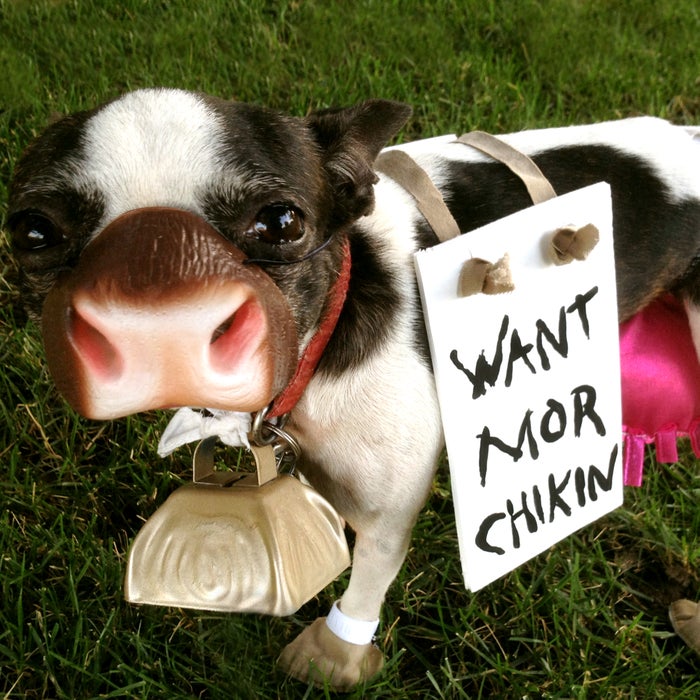 This has got to be one of the funniest dog costumes! If they're looking for the perfect mascot, we think this one's a winner!
13. Beach Buddies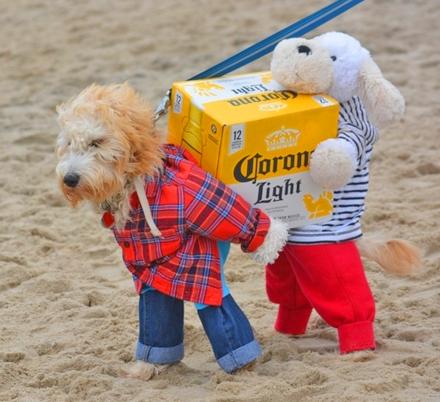 Here's a cute dog costume you can do for a fun beach trip with your doggo. Make a dog carrying box costume like this one and let him walk around the beach. Just make sure that you've got all the beer with you! 
Looking For More Fun Dog Dress Up Inspo?
Check out our blog about Cute Dogs With Stylish Clothes and if you're planning for a photoshoot for your preggo doggo, we've got some Dog Maternity Photos to inspire you to create costumes and props too!
Want To Reward Your Dogs With A Personalised Gift?
We've got dog bone tags and dog bowls that are super cute! Perfect for your food-inspired funny dog costumes. They'll surely behave for a photo with these doggie gifts and treats! The best part? These are all made in Australia and shipped super fast! You're going to love them!