Top 10 Dog Beds You Can Easily Build For Your Pups
As loving paw-rents, we all want the comfiest dog beds for our fur babies. These days, however, the best can cost you a pretty penny, so we came up with a shortlist of the easiest dog beds you can DIY at home. These projects require almost zero carpentry skills (Yay!), so here are a few ideas to get you started!
1. Vintage Suitcase Beds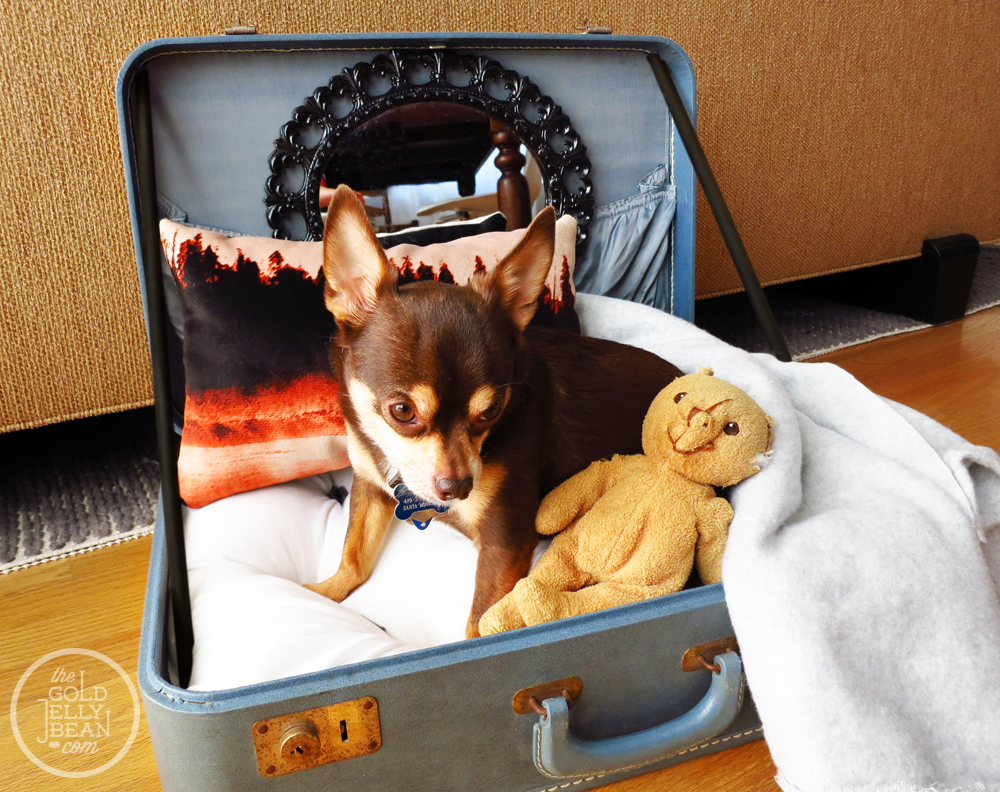 This horrible pandemic has got our suitcases feeling neglected. Consider turning one into this bohemian-inspired suitcase dog bed, instead. Add some fairy lights and a cool track by The Beagles to get your jet-setting Kobe Cavoodle living La Vie de Boheme.
2. Repurposed Drawer Beds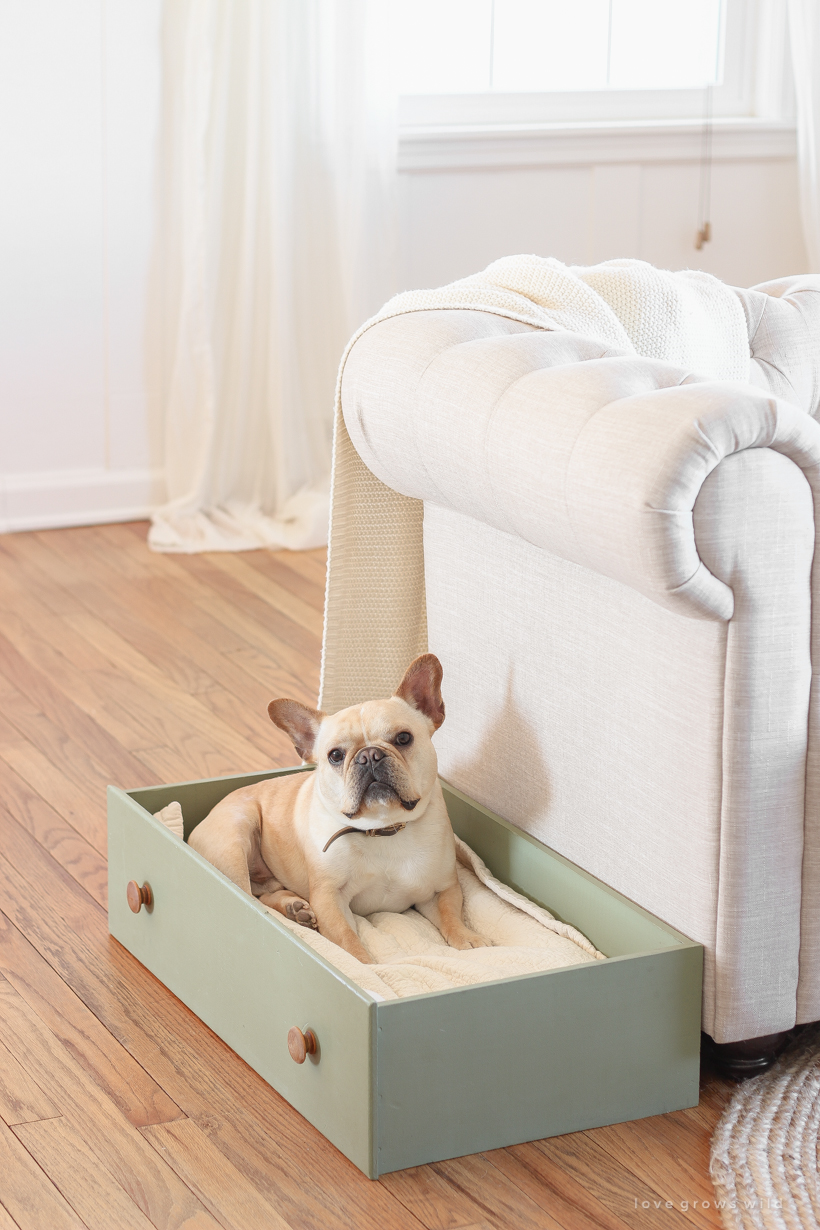 Don't throw those old drawers just yet! These repurposed, shabby chic, Insta-worthy drawer dog beds require minimum grunt work and don't involve the use of a hammer. Just a splash of paint, a couple of puppers, and you're done!
3. Pallet Bed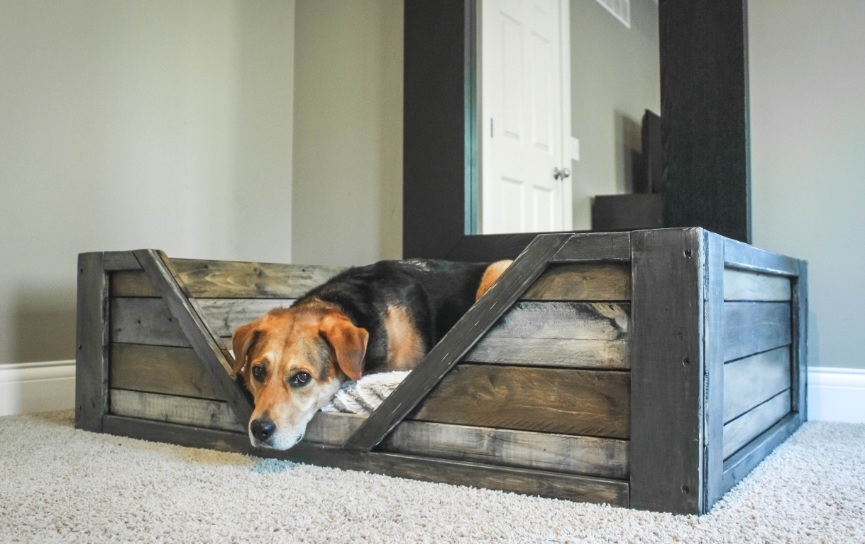 The interior design world is going crazy over modern industrial designs. A DIY dog crate bed like this will fit perfectly into your new home with its grunge modern look. Now all you need is a brawny doggo to call it home.
4. Minimalist Outdoor Dog Bed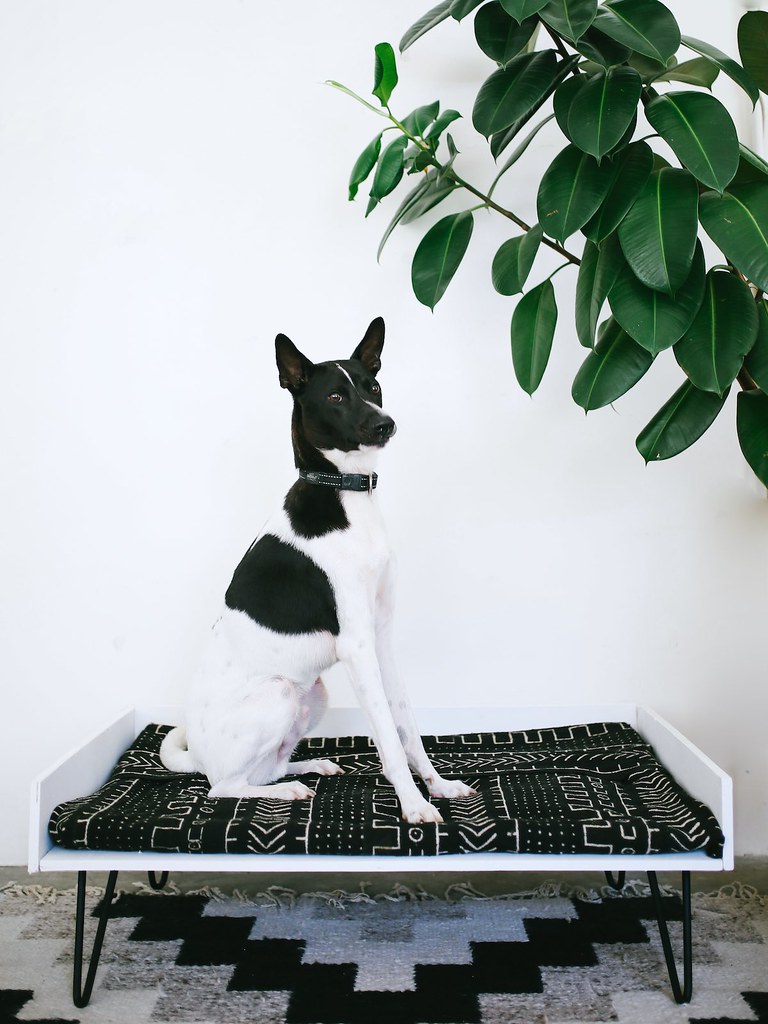 Minimalist dog beds like this Nordic-themed easy DIY bed will also be perfect as an all-weather outdoor dog bed. Pool together bits of plywood and 4 hairpin legs, and you'll have a storm-proof day bed Mari Kondo would approve of.
5. Side Table Bed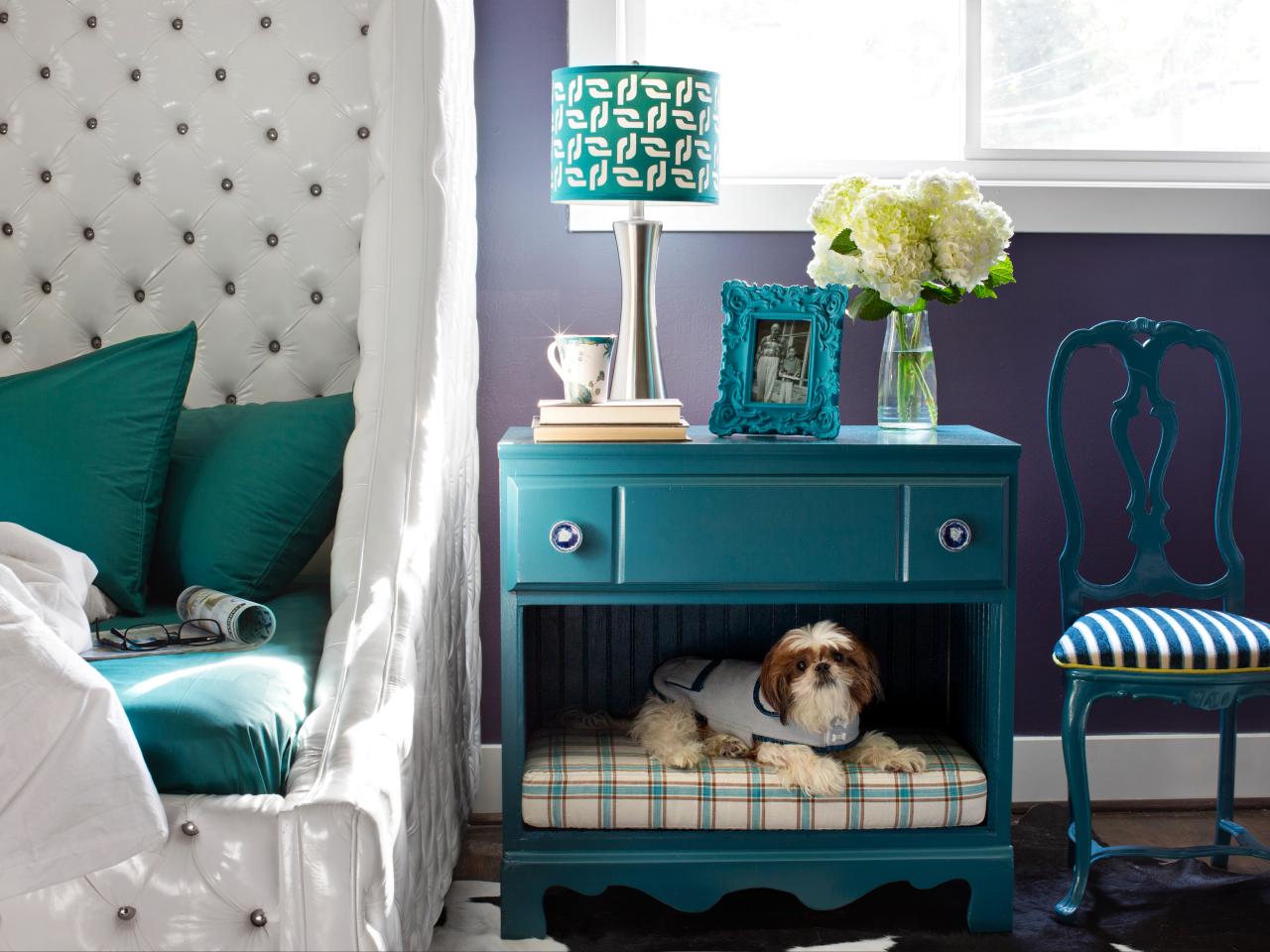 Who says DIY dog beds can't look elegant? If you're looking for an excuse to de-clutter and up-cycle an old nightstand, here's one you'll wish you'd done ages ago. With very minimal touch-ups, you'll have the perfect nook for your dapper little mister.
6. Four-poster Dog Bed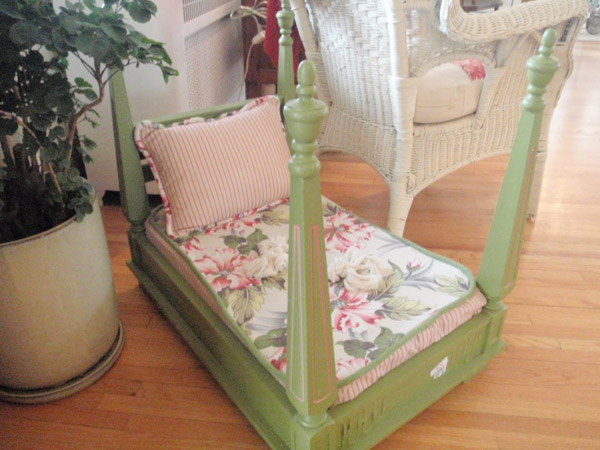 Your Little Princess Antoinette might prefer four-poster luxury dog beds fit for royalty, so here's one she'd be happy to snuggle in every night. It's as easy as turning an old nightstand upside down and slapping on a sassy-coloured paint. Purple and blush pink would look majestic, don't you think?
7. Dog Bunk Beds
Check out these cool rustic bunk beds you can put together for your twin boys. Now you would need a few advanced skills with a saw and a hammer, but this straightforward how-to video will guide you through it.
8. Picnic Basket Dog Crate Bed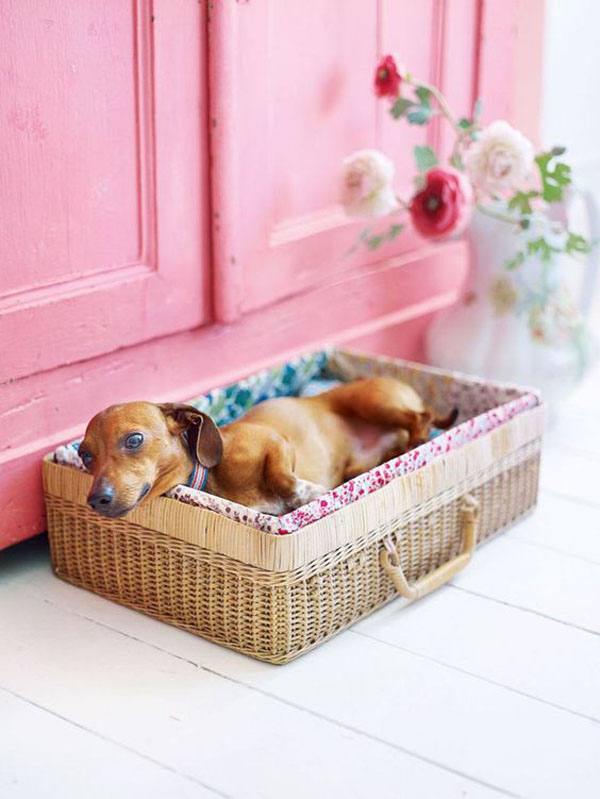 The paw-fect picnic basket does not ex…. Hold on, it does! Probably the easiest DIY dog bed on this list, all this calls for is an old picnic basket, a fluffy pillow, a bottle of your best red wine, some mouldy cheese, and this lazy hotdog.
9. Tyre Bed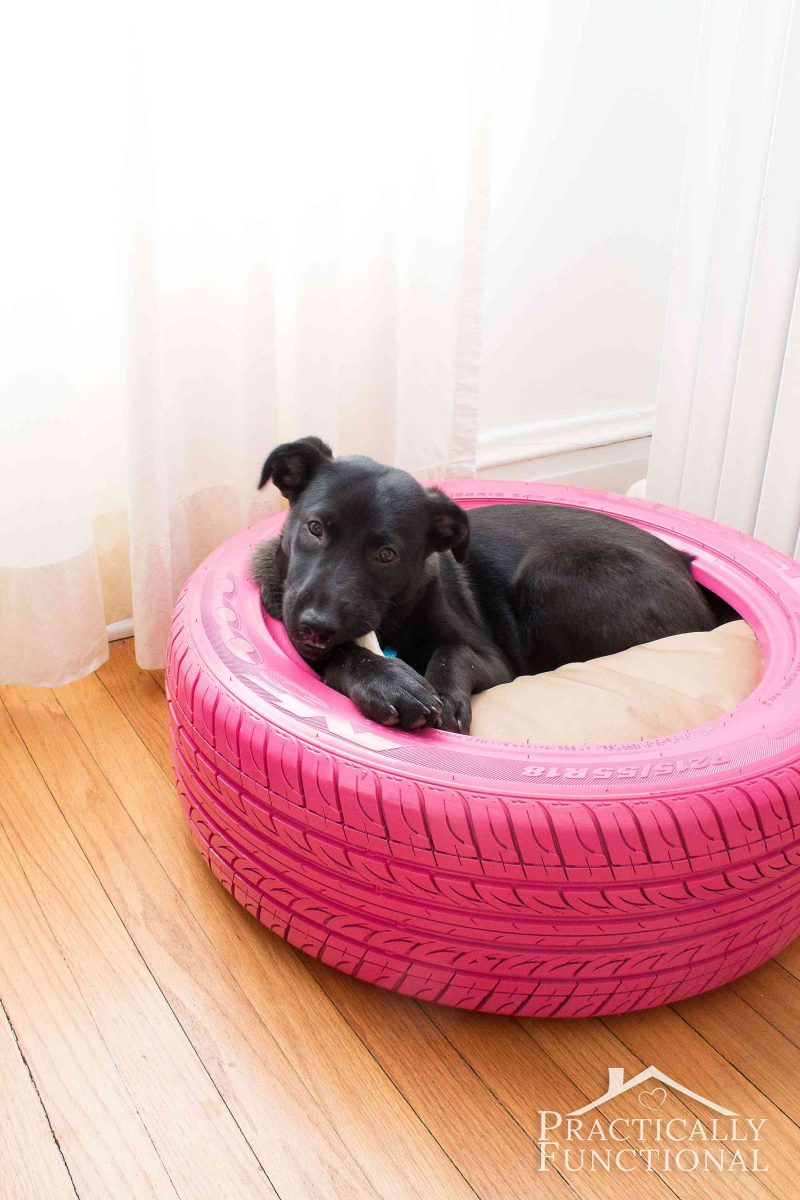 A tyre bed for your tired dog. This environmentally-friendly DIY project suddenly makes so much sense. Made from old, worn-out tyres, this could easily fit a medium floof or two little munchkins perfectly. Got a big dog? That's okay! Get a bigger tyre.
10. Little Potato Dog Crate Bed
Lest we forget your tiny potatoes, here's one they'll absolutely adore and one you'll have a blast making. Gather those milk crates you have in the garage, a hammer, and a power drill, and you're ready to give this DIY dog crate masterpiece a go.
Now that you've successfully built your prized pup a spanking new throne, what it needs to complete your project is this adorable personalized dog sign with his name on it. If you've gone the extra mile, however and built a bunk bed for your twins, add these big brother, big sister dog bandanas, too! They're made to order for you in Australia and shipped fast!