Holidays with Dogs- Visit Landmarks Worldwide
dog,dog holiday,dog travel,holiday with dogs,travel with dogs
Pawrents who take holidays with dogs.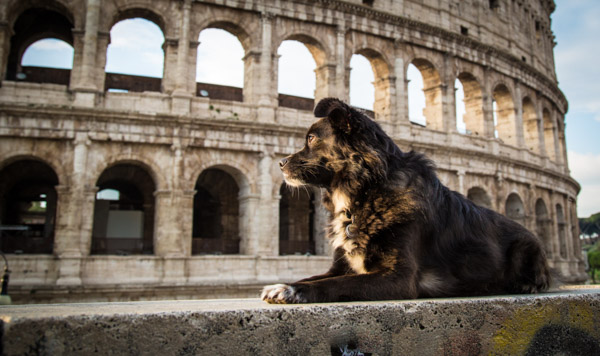 Got a dog who loves to Rome?
If you're considering taking holidays with dogs and visiting the ancient city of Rome, you've got to check out Tikka's family trip.  This little pup visited so many incredible landmarks without any fuss. It's proof that travelling with dogs is totally possible!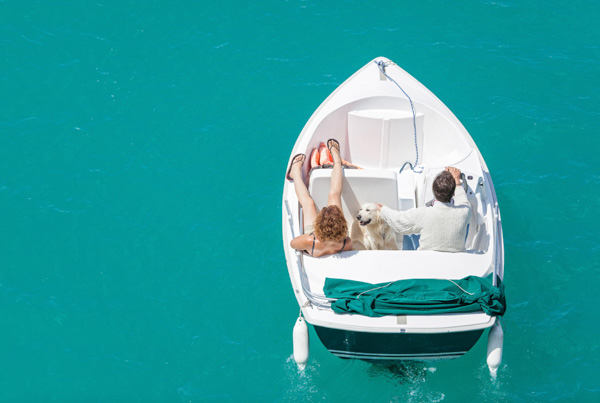 Want to travel Europe with your pup?
We've found an incredible site with all of the info you need to ensure you're ticking all of the boxes if you're planning your holidays with dogs by your side. From Belgium to France, you'll find all you need to know about dog friendly holidays here.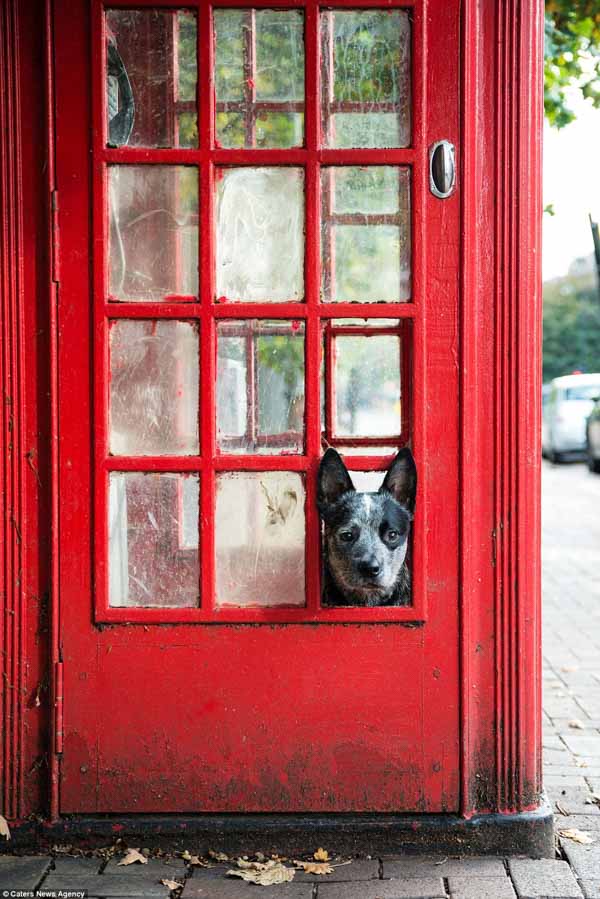 Escaping to London?
Considering a trip to London and want to visit some landmarks with your pup? These guys live in London and know all the spots that will allow you to have the holidays with dogs that you've always dreamed of.
Flying with a dog to NYC?
You're going to love it! NYC has a huge dog population and a network of professional dog sitters that will make you feel a little less guilty when you want to visit those few spots that aren't pet friendly.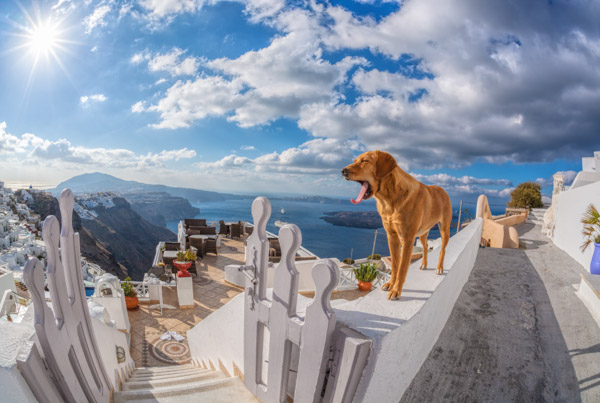 Dog's-eye view!
Plan your dog friendly holiday to Greece with the help of the experts. Let's face it… who wouldn't want to walk their dog on these beaches?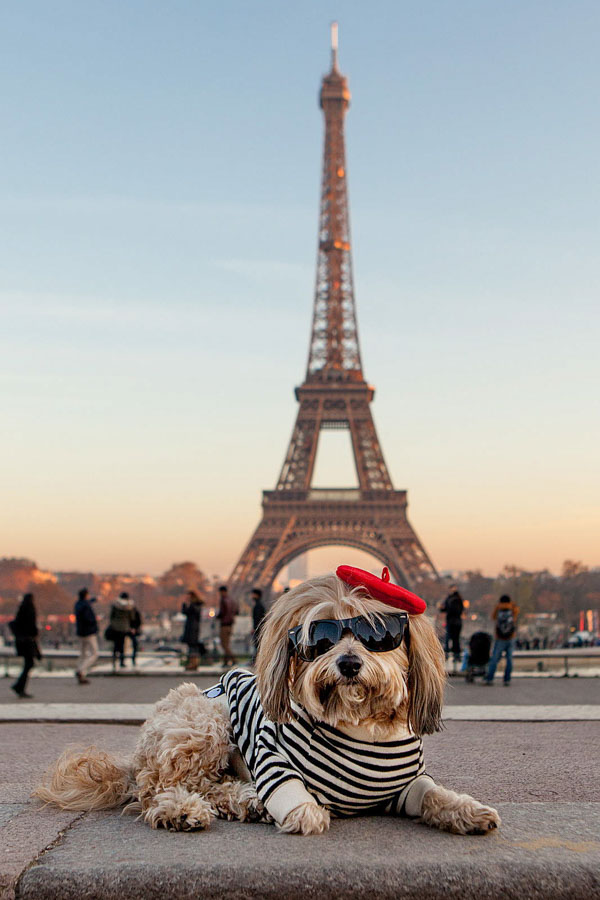 Oui Oui!
If you're considering taking holidays with dogs and Paris is on your list, you'll want to check out some of these Paris Pooch fashions. Let's face it, you want your dog to look their best in the world's fashion capital!
British Born, Aussie Resident, World Traveller!
If you want to know about moving your dog around the world, this pup's pawrents know all about it! I think Schnitzel is better travelled than I am!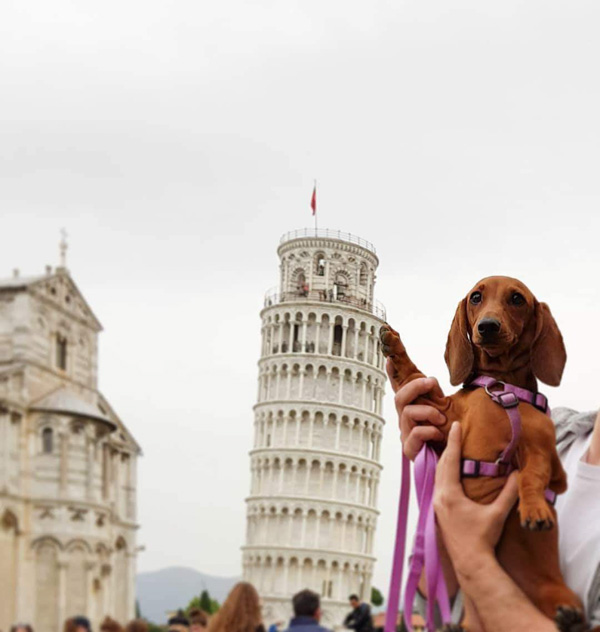 Leaning Tower of Sausage.
If you're considering travelling with your dog as this pawrent did, you'd be crazy not to ensure their safety by getting them a personalised dog tag. Add all of your details on it to ensure they get to you safely should they become lost. There are loads of cute designs to choose from and they're super easy to personalise too.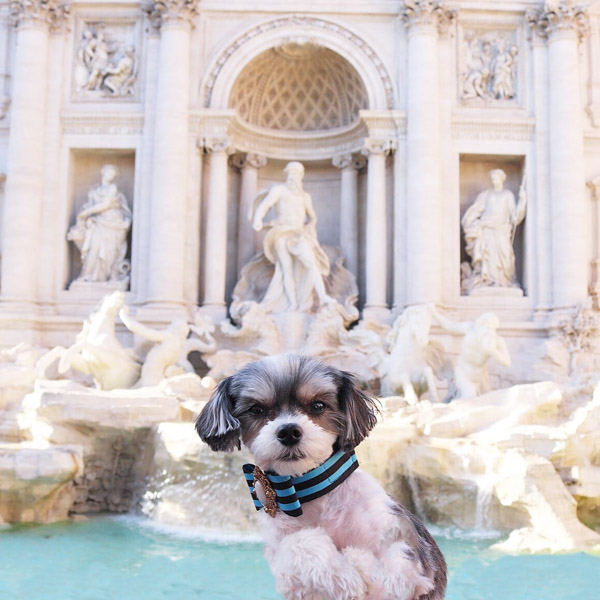 Seriously… Rome is the most Dog Friendly Holiday Destination!
Check out Tinkerbell's incredible trip around Rome and find even more dog friendly landmarks to visit on your European dog friendly holidays.
As always, thanks for checking out or compilation of doggy holiday ideas. If you've travelled with your pets we'd really love to feature you here. Don't forget to share your dog holiday pictures with us when you get a chance!