Bright Star Buddies at the Sydney Dog Lovers Show
Bright Star Buddies Dog Lovers Show Highlights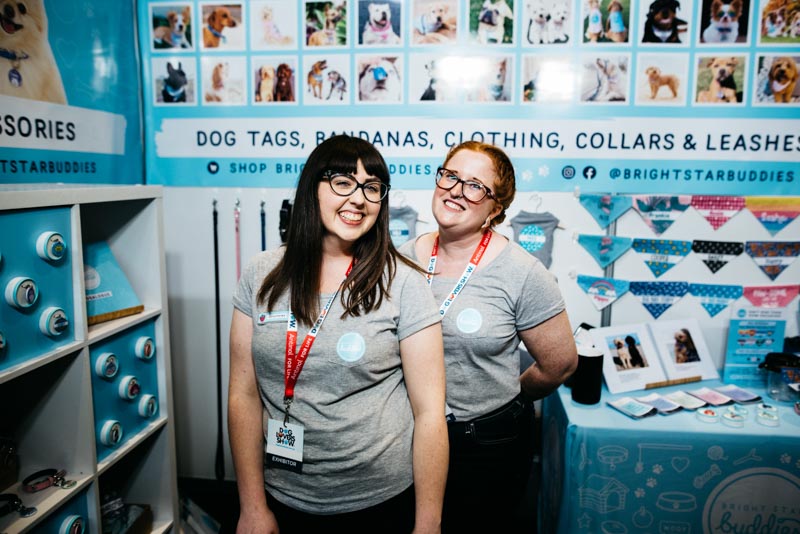 If you missed this year's Sydney Dog Lovers Show, we're sorry! It was such an incredible event and we met so many amazing pups and their pawrents as well as loads of really lovely stallholders.
Why We Went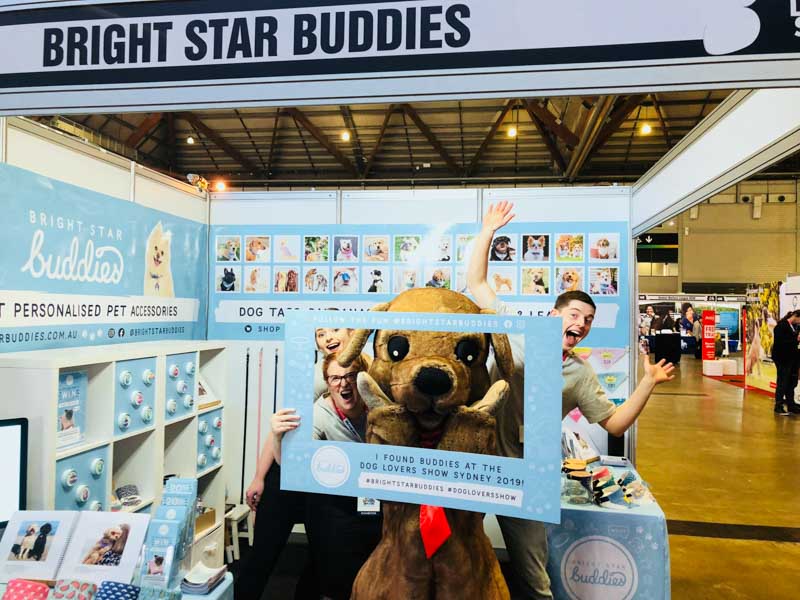 Well… for a start, we love dogs, so there really didn't need to be any reason other than that! That being said, our plans for the Dog Lovers Show were always about two things… showing off our amazing range of Australian designed and produced accessories and meeting many of our customers in person for the first time. We succeeded on both fronts. 
Who was there?

Our Bright Star Buddies Team

We sent a mix of people from our team. Designers, Web experts, Social Media Producers, Communications Managers and our CEO and Company owner was in on the action too! It was a crazy few days, and we were all there to meet the customers that have been obsessing over our Aussie products, and to find out what they'd like to see us do next.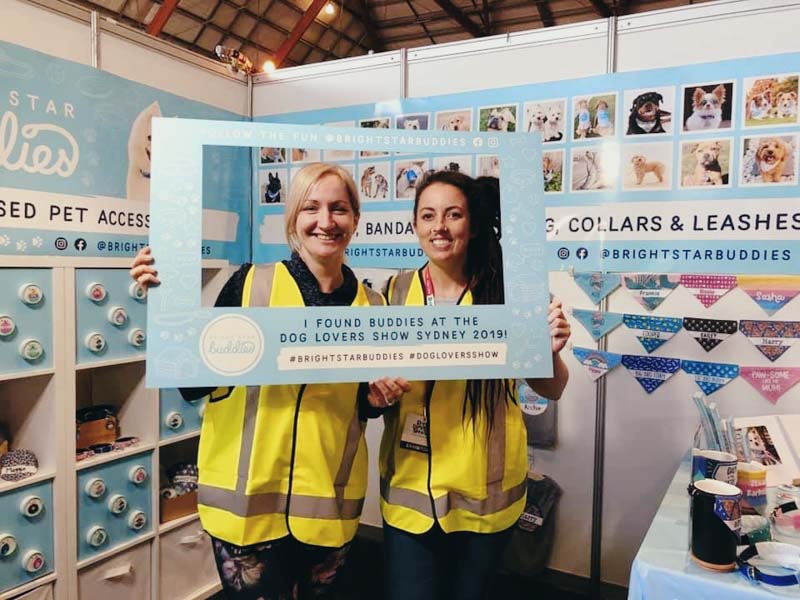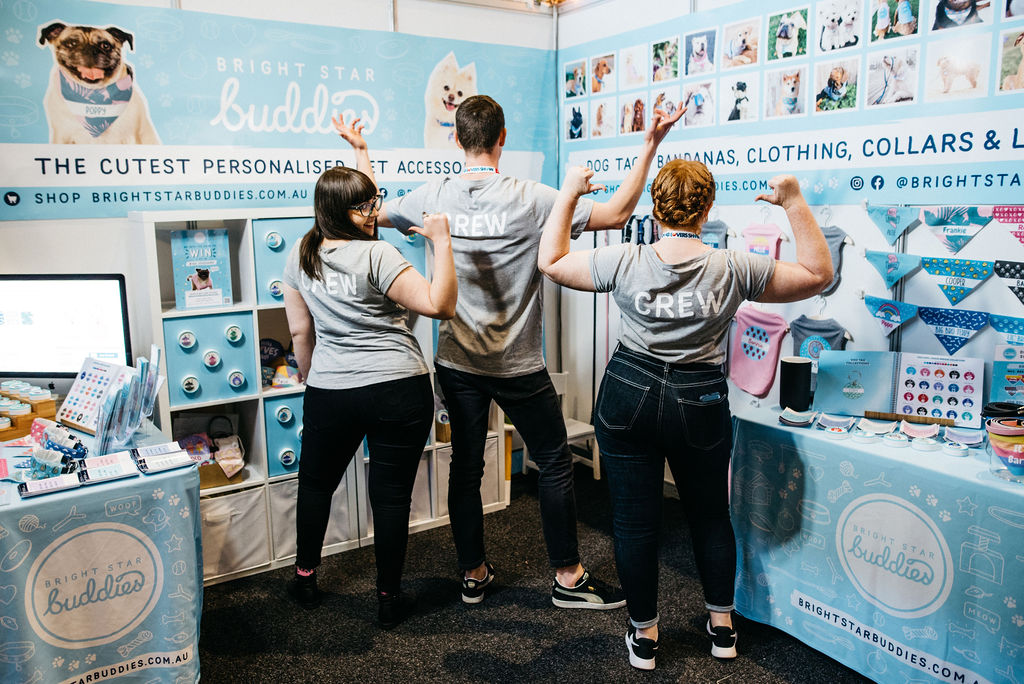 Our Adoption Buddies
We met so many incredible dogs and their pawrents at the show! Too many to count to be honest. We also got to pop in and say high to our wonderful friends who are working to find homes for dogs that don't have permanent families. From SLK Cattle Dog Rescue, Best Friends Fur Ever Rescue Illawarra and Greyhound Rescue, we met some gorgeous pups that just want to be loved. A huge thanks to these amazing charities who work so hard to find safe homes for so many gorgeous dogs for allowing us to stop by their stall and have a pat.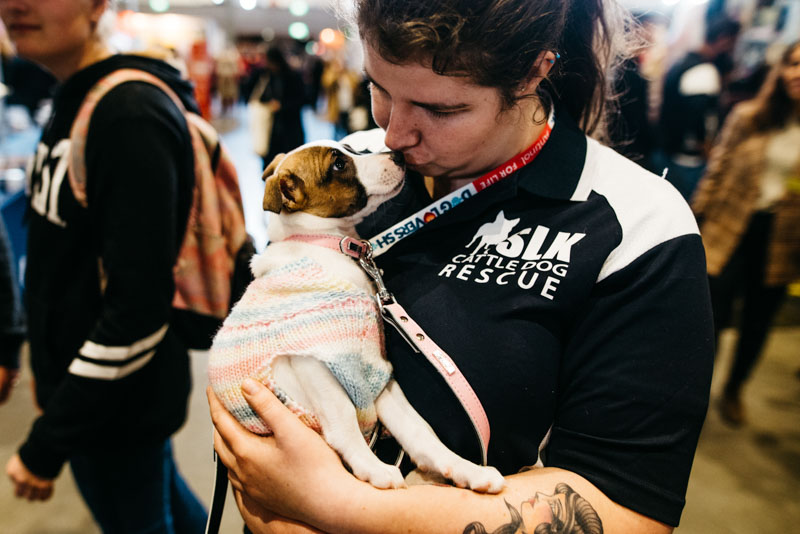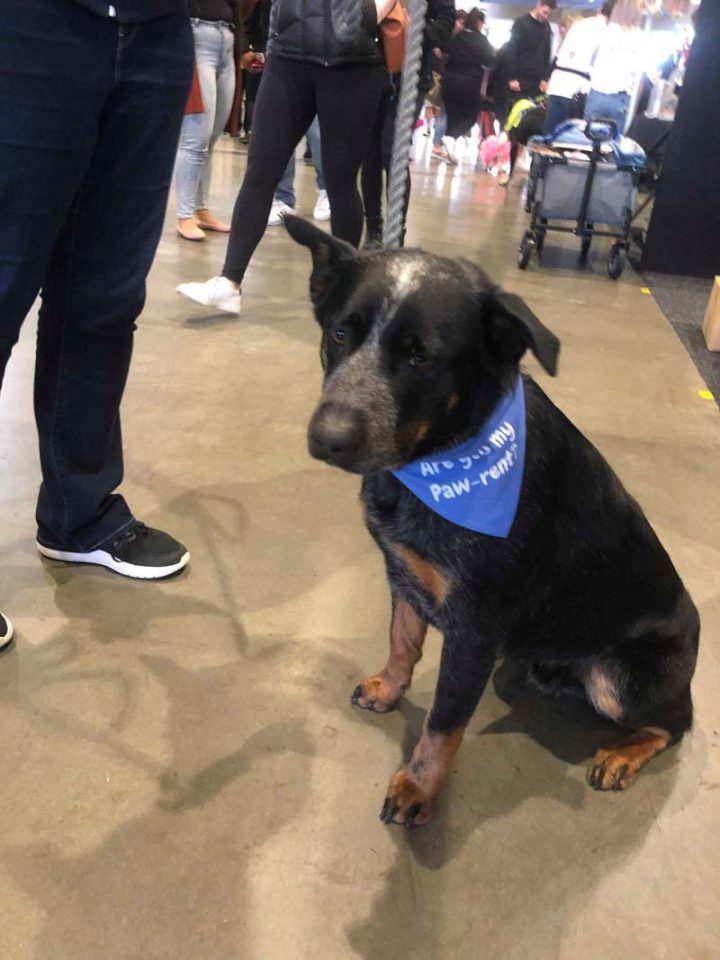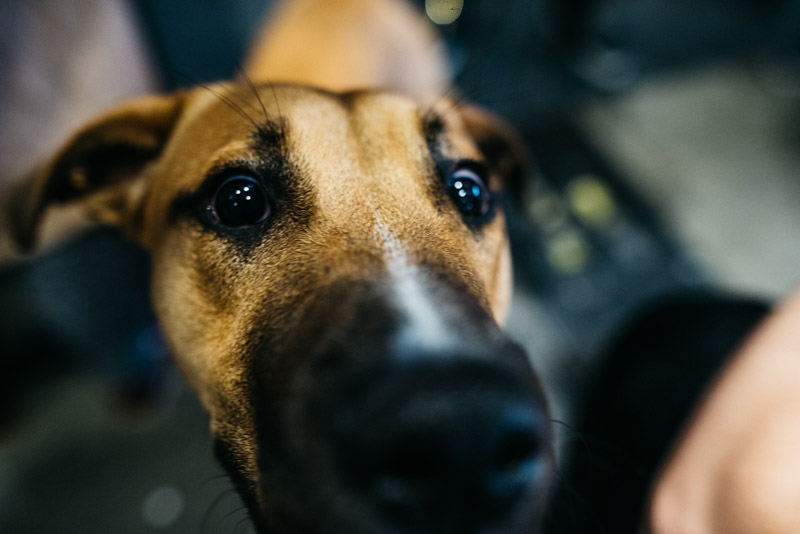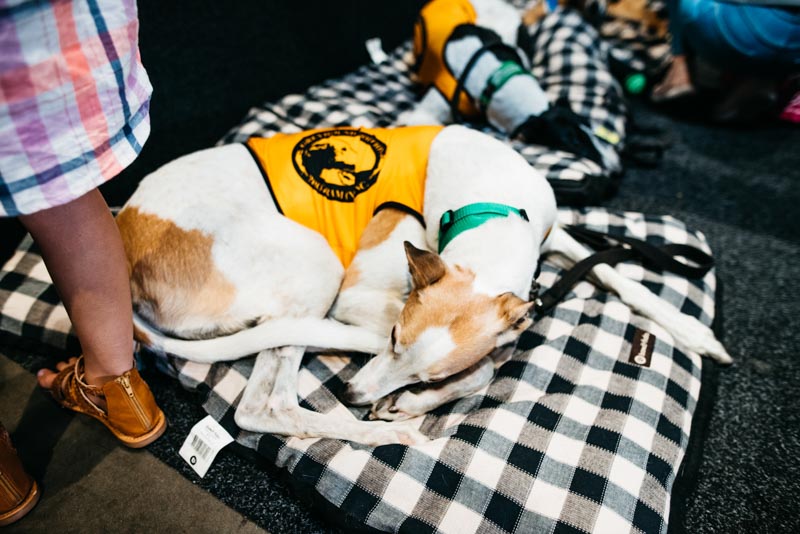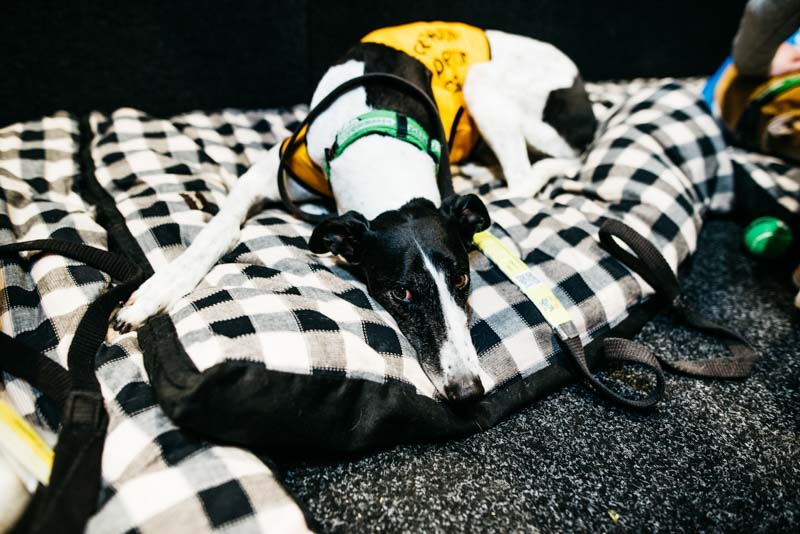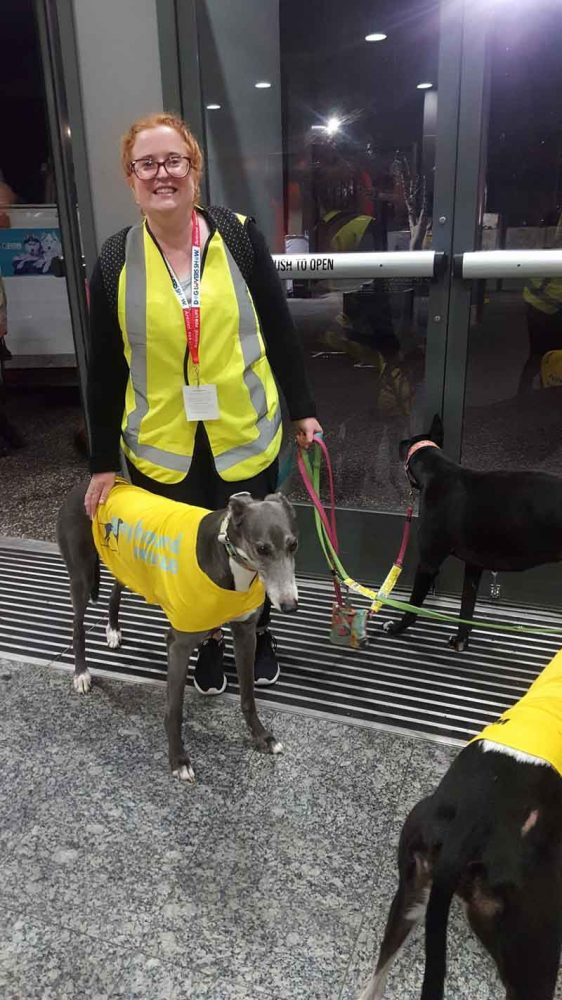 Dogs That You Don't See Everyday
At Bright Star Buddies, we love dogs of all breeds and personalities, but there were two dogs at the show that really caught our eye (and captured our hearts).
This gorgeous doggo is a Spanish Water Dog and apparently he is one of only nine adult dogs of this breed in the whole of Australia. He was super friendly.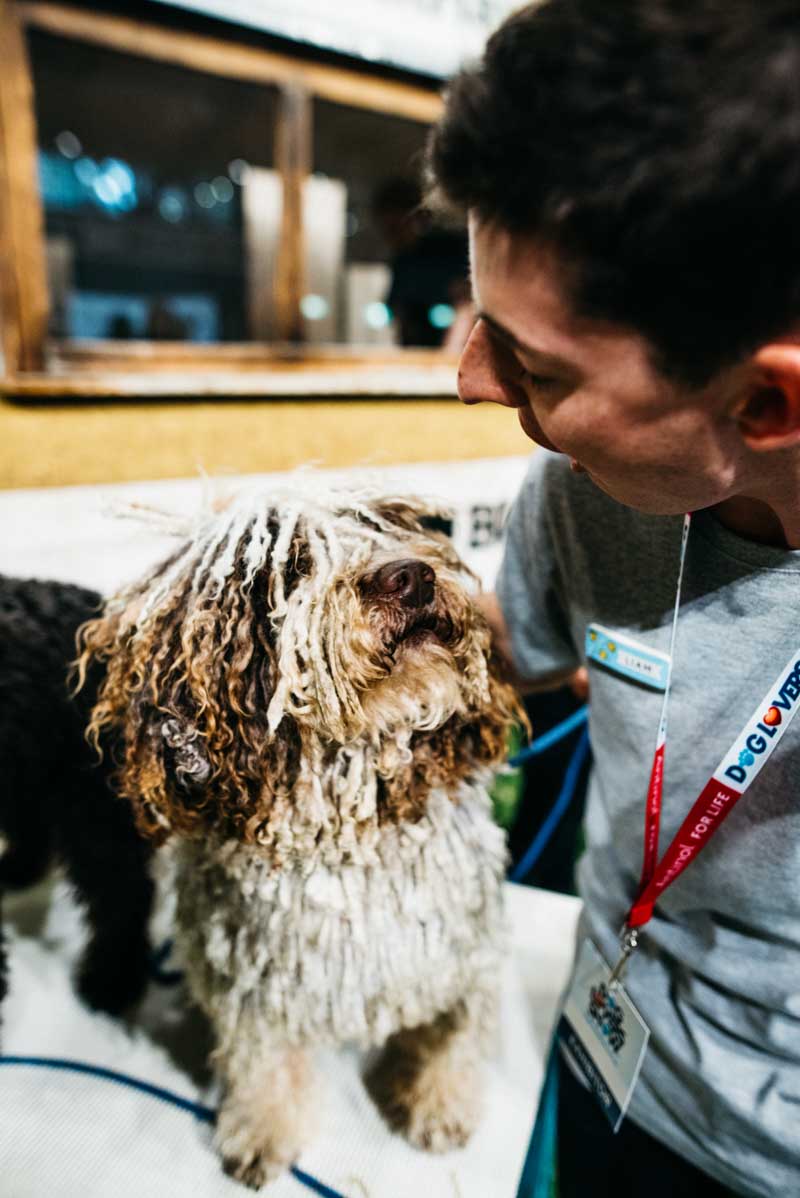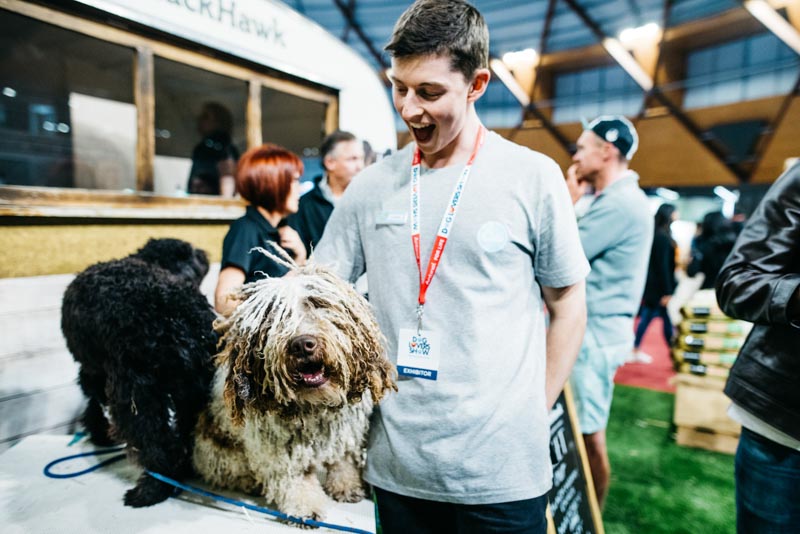 Australia's biggest dog Baron was an absolute delight. This photo hardly shows how gigantic this fella is at 127kgs, but let me just say, not only is he Australia's biggest dog, I think he'd be a contender for Australia's sweetest dog too. He was absolutely beautiful on the day, letting thousands of people pat him and cuddle him all day long without complaint.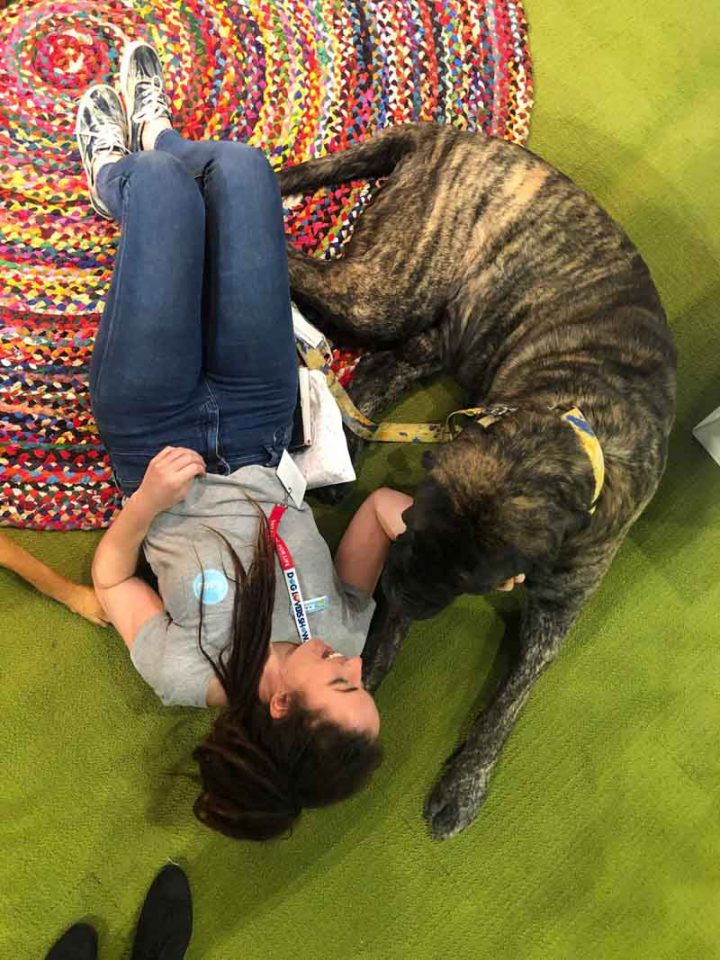 Who Wore it Better?
With so many incredible design options to choose from at Bright Star Buddies, it's hard to decide who wore what better. There were so many gorgeous dogs at the show, and their pawrents all did such an incredible job making them look amazing! I'm not sure I could pick just a few, so here's a quick look at a some fur-babies who wore our designs on the day.
@roccothekccs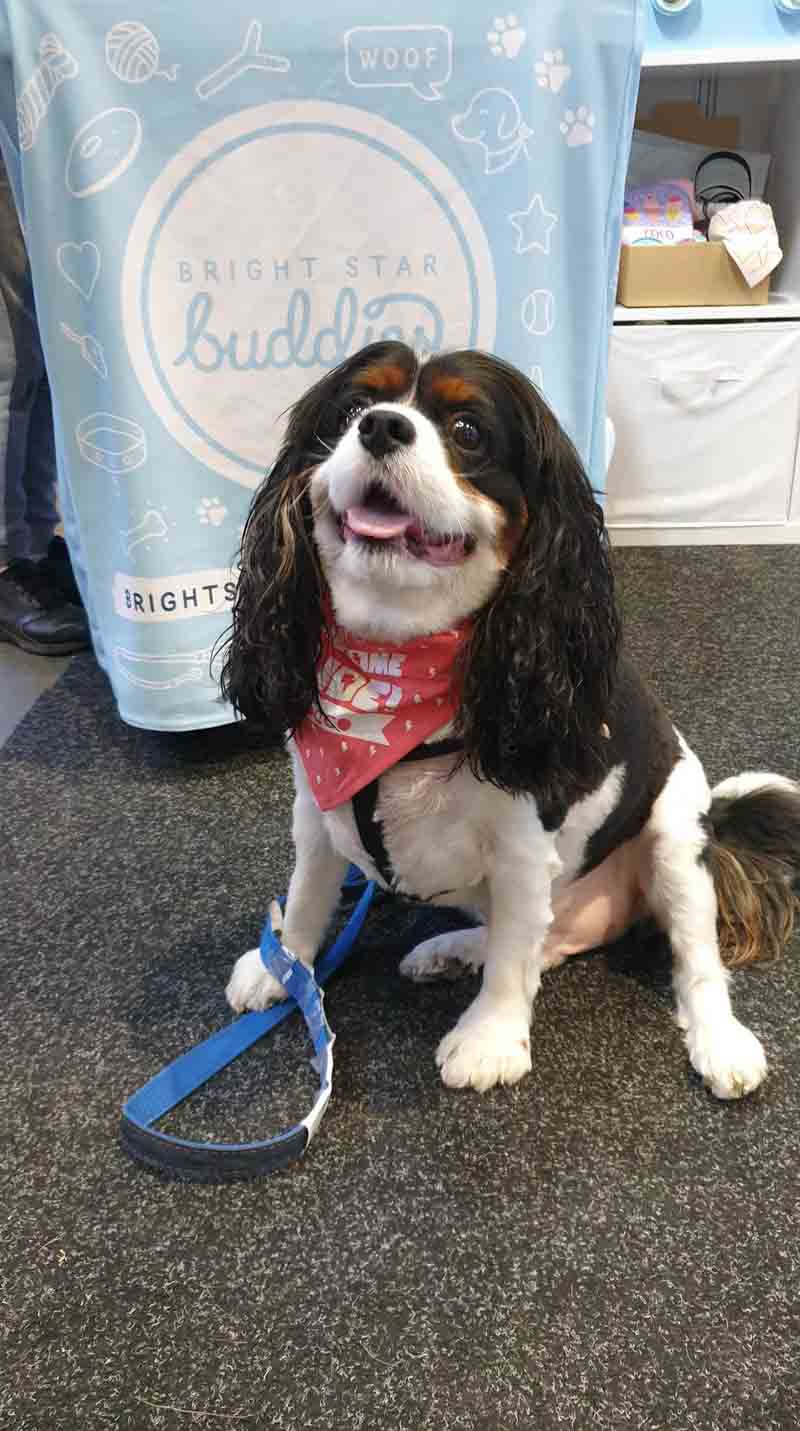 @lola.the.cavoodle_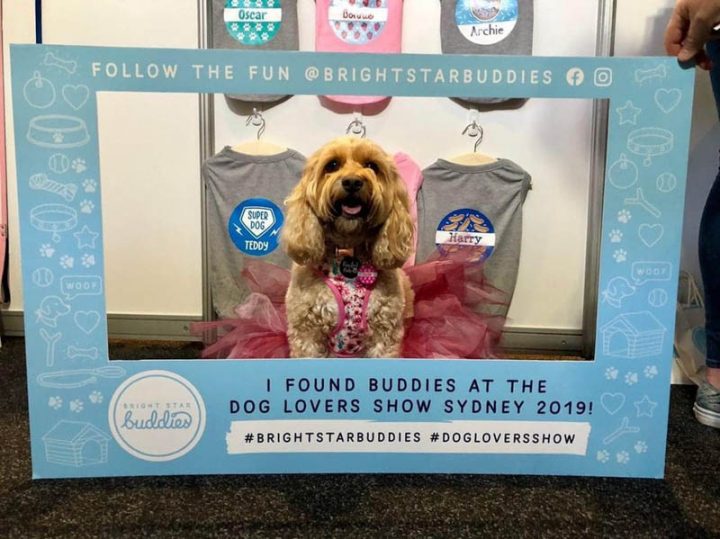 Millie from Best Friends Fur Ever Rescue Illawarra (she's looking for pawrents!)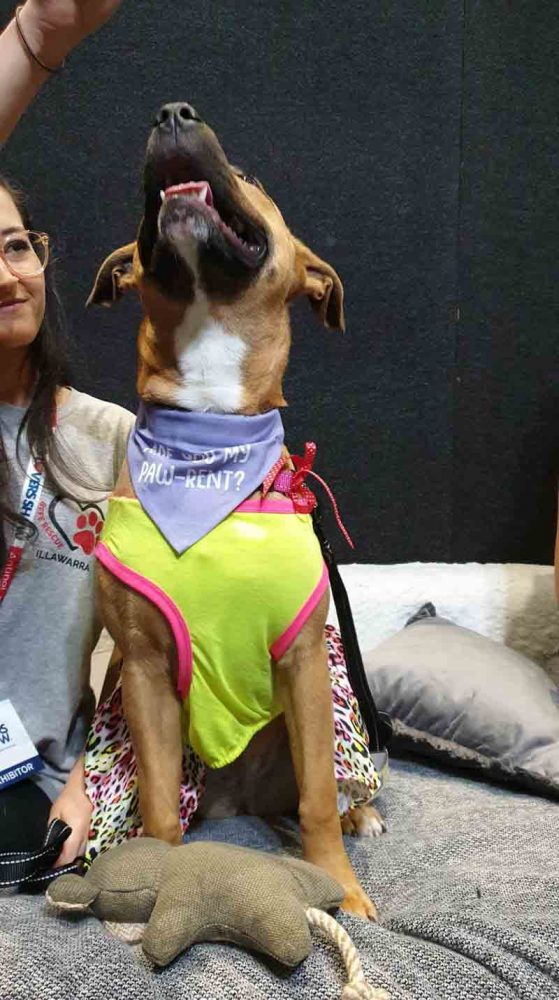 @chicoandarchie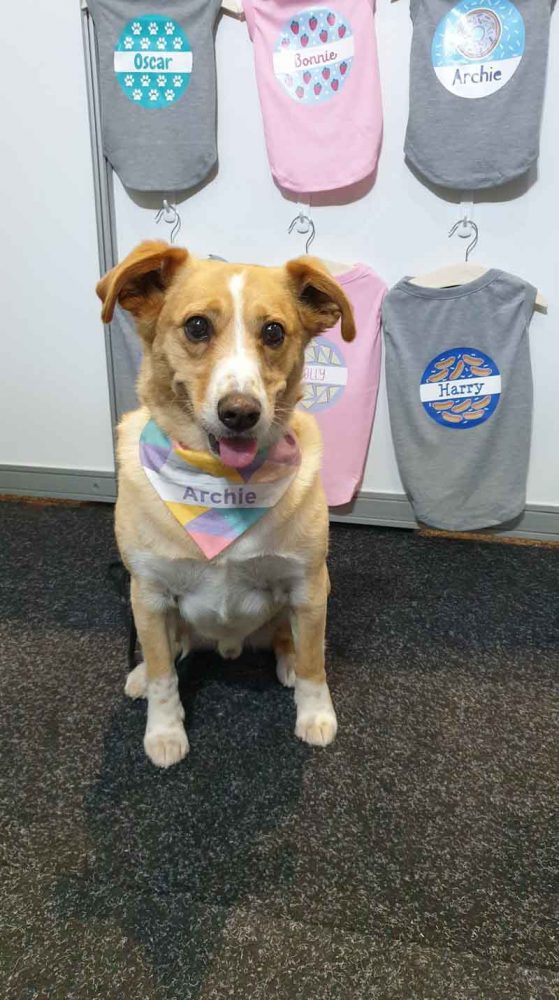 @ccharlieandpumpkin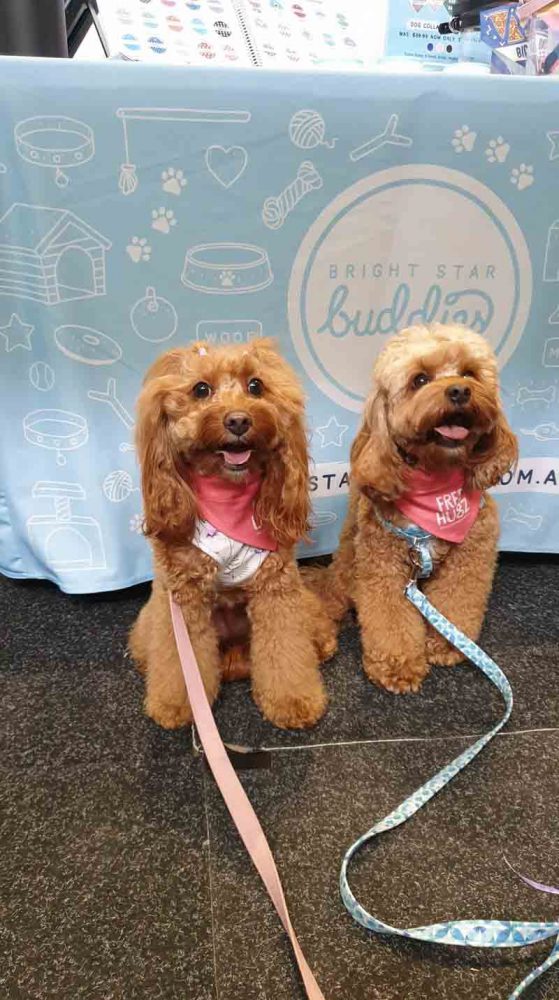 @SLKCattleDogRescue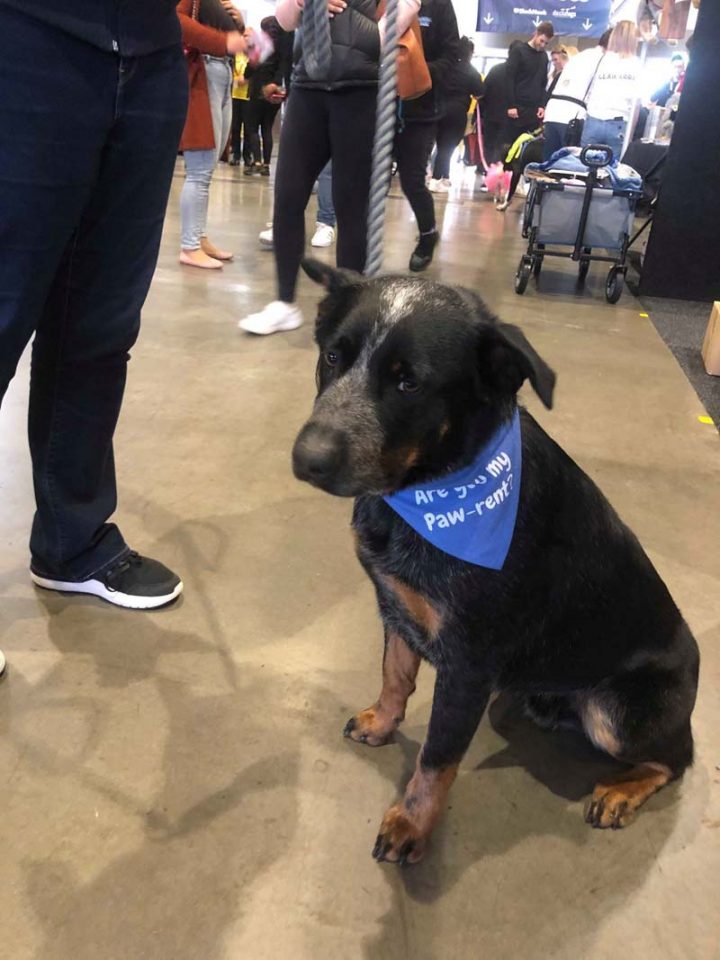 @nortonmousepugs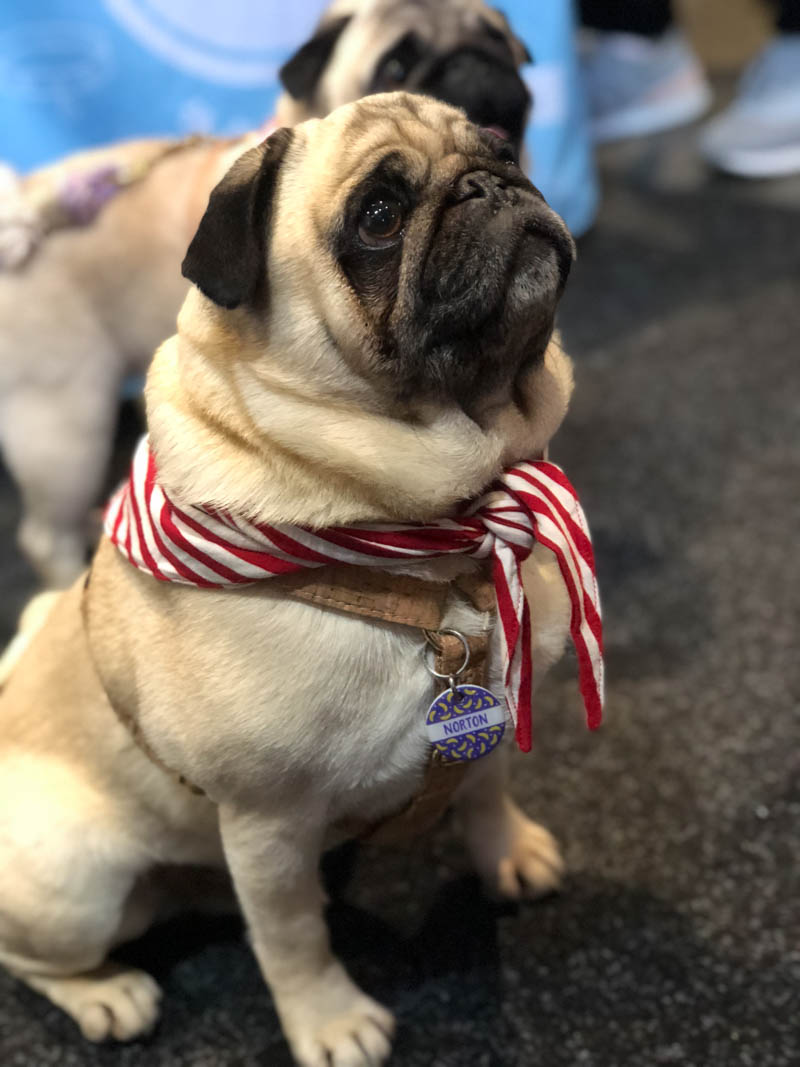 @hugothebichoodle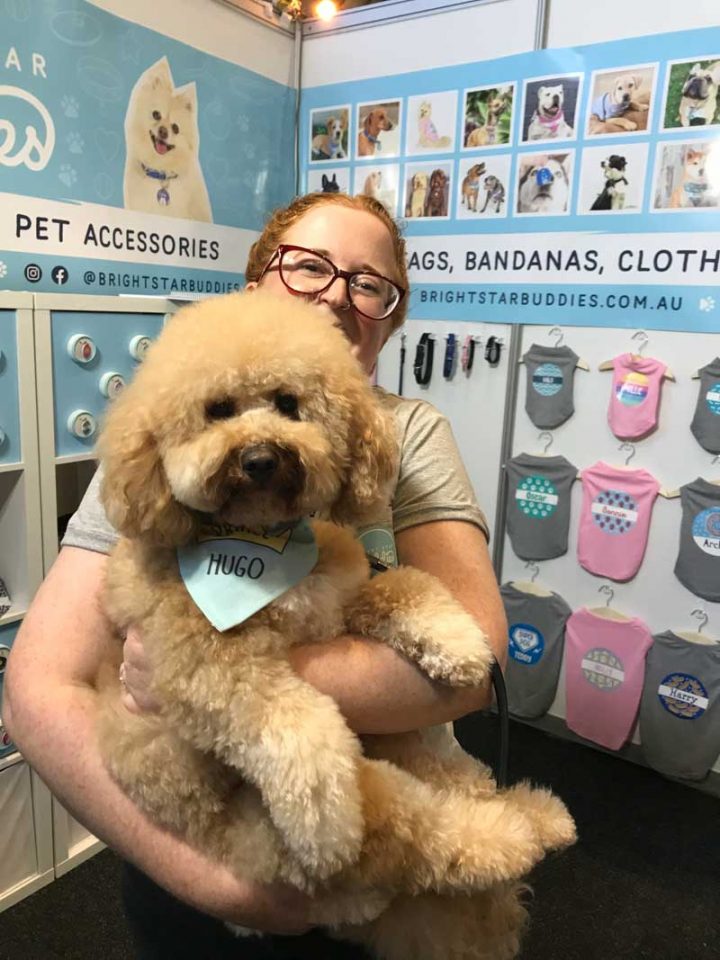 Aussie Legend
We were a little starstruck bumping into Dr Harry at the Sydney Dog Lovers Show. Australia's very first celebrity vet lived up to his on-screen persona and was incredibly polite. He took the time to chat with us and have a laugh, even with people stopping him every few minutes for a photo. He was an absolute sweetheart.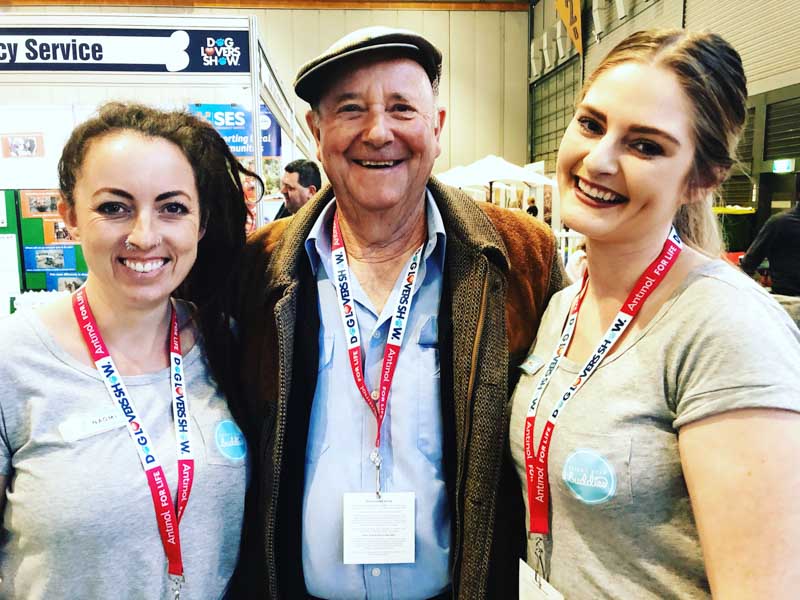 Things to do at the next DLS
The Main Stage
Firstly, I'd head to the Dog Lovers Show website and check out the itinerary for who is presenting on the main stage. You don't want to miss out on topics of interest just because you got caught up in a huge line for a tiny bag of free dog food! Some of the presenters were absolutely incredible.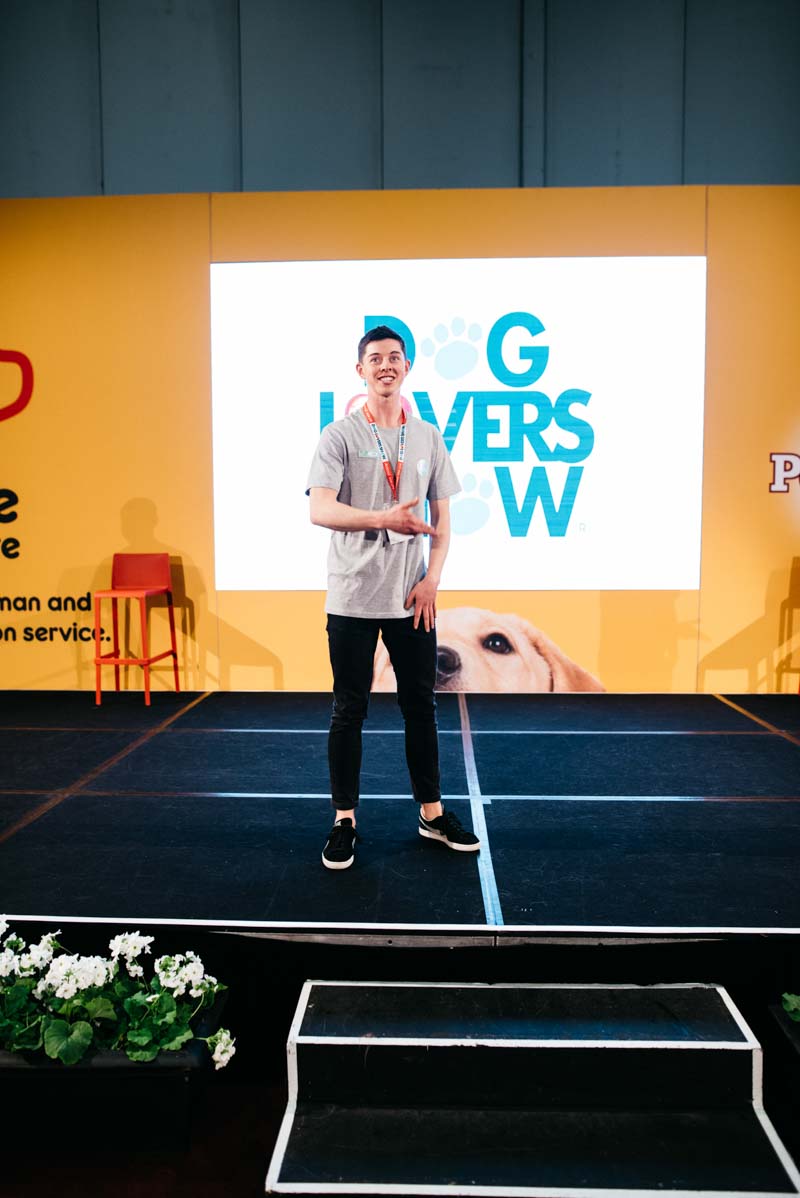 (our Liam on stage at the DLS… he didn't give a real presentation, but he has aspirations to take the stage one day!)
The Instapooch Stage
The DLS Website also features an itinerary for the who's who of dog-fluencers, so if you're keen to meet a celebrity dog, make sure you plan your day out accordingly.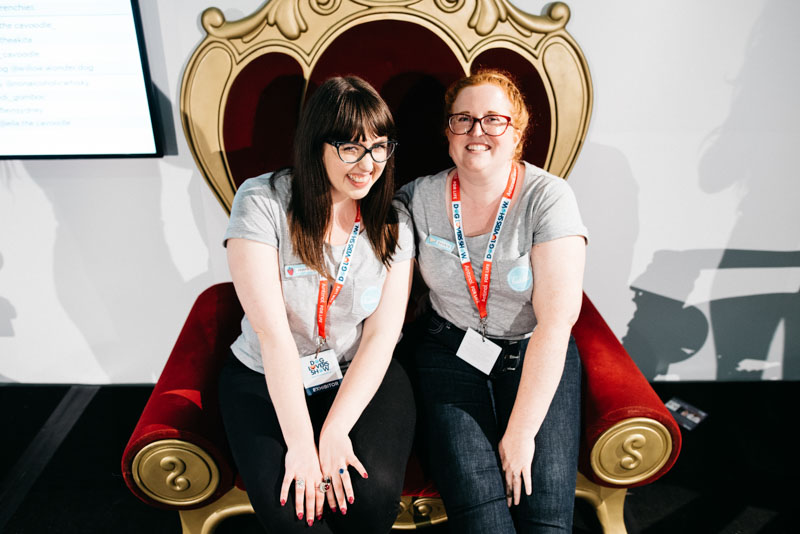 (our web and communications legends taking prime position on the Instapooch throne)
Plan Your Stall Visits
This year there were over 300 Stalls at the Sydney DLS! That's an awful lot of visits to make if you're thinking you'd like to stop in and check out each stall.
We saw people lined up for hours on end snagging freebies from lots of awesome stall holders. I imagine many of these people would have had to visit on both days in order to get their freebies and also see each stall appearing at the show. If I was going to the dog show to take advantage of freebies and also visit every stall, I think I'd buy a two-day pass and spend day one lined up for freebies and have a leisurely stroll around the show on day two without lining up for anything. 
Bright Star Buddies Stall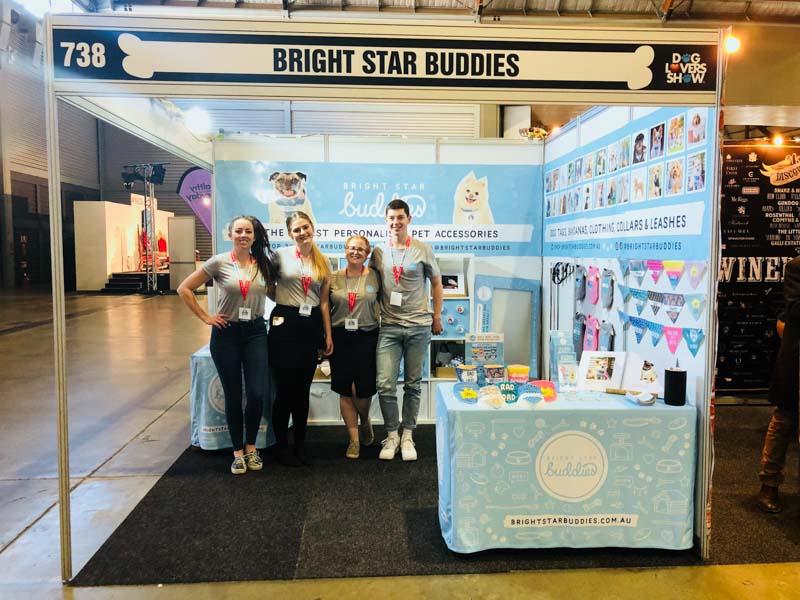 We had so many gorgeous visitors over the weekend and we were incredibly happy to hear so much positive feedback from some of Australia's greatest dog lovers. The words 'cute' and 'sweet' were used to describe our range of designs on a number of occasions and that really made us smile.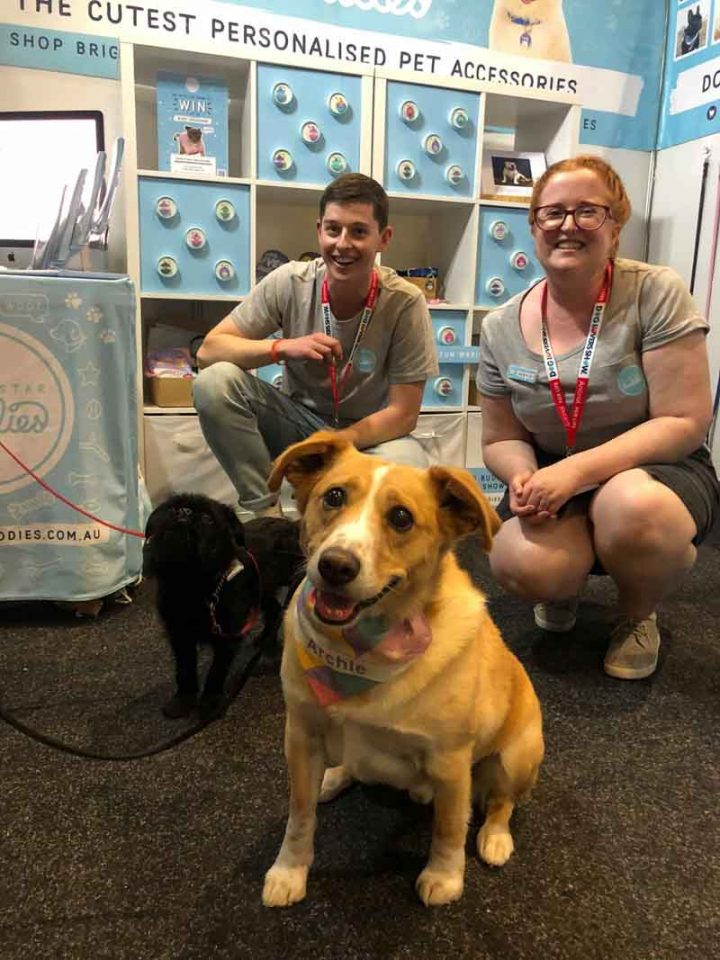 We had our super cute Happy Barkday and Father's Day Bandanas for sale at the show and people absolutely loved them! We're pretty excited to start seeing doggos wearing these on their Instagram feeds and Facebook pages.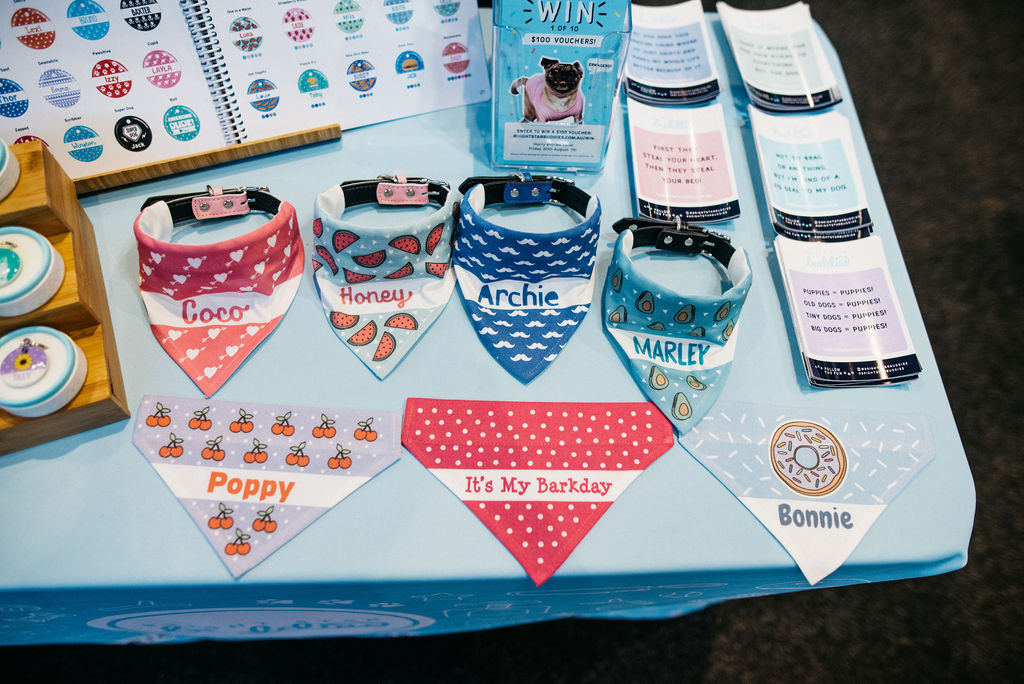 Our stall was lined with loads of our cute designs and people seemed to all have the same feedback; "we love your Dog Tags! There's nothing else like this on the market! They're so light too!" We were particularly surprised by how many people commented on how light our dog tags are.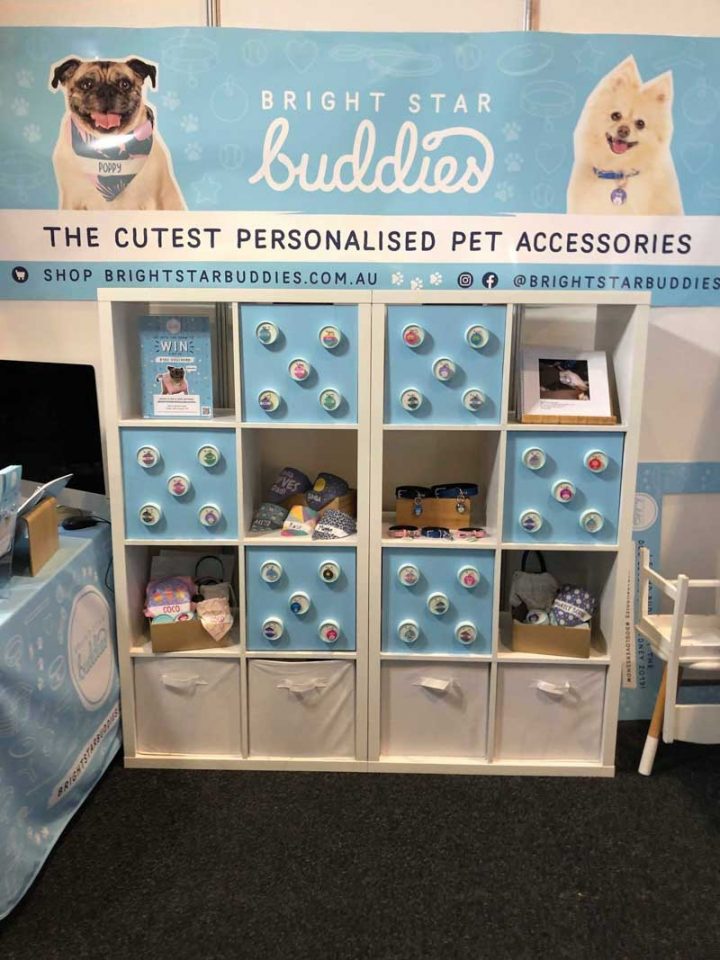 Overall, aside from people saying they love our products, we loved taking new suggestions for designs and products that we don't currently stock. It was awesome to hear people's ideas and we were very grateful for those people who shared their ideas.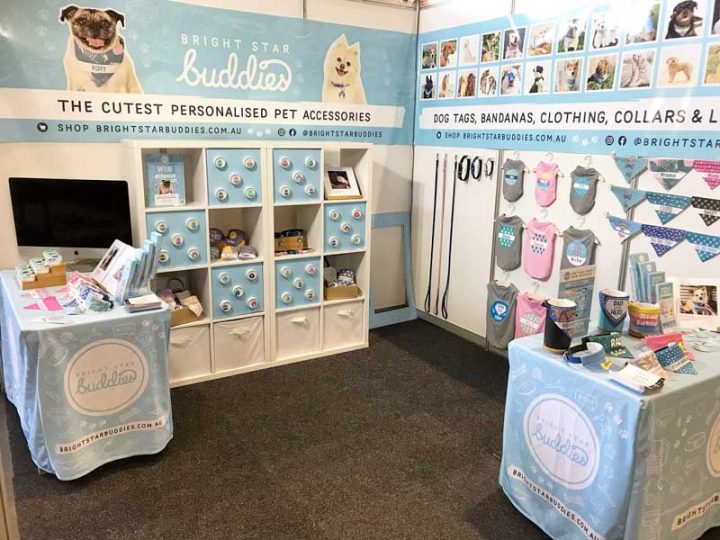 We had an awesome time talking with people about how easy it is to personalise our range of Dog Tags, Bandanas and Dog Clothes. People were pleasantly surprised by how quick it was to order something personalised for their dog specifically.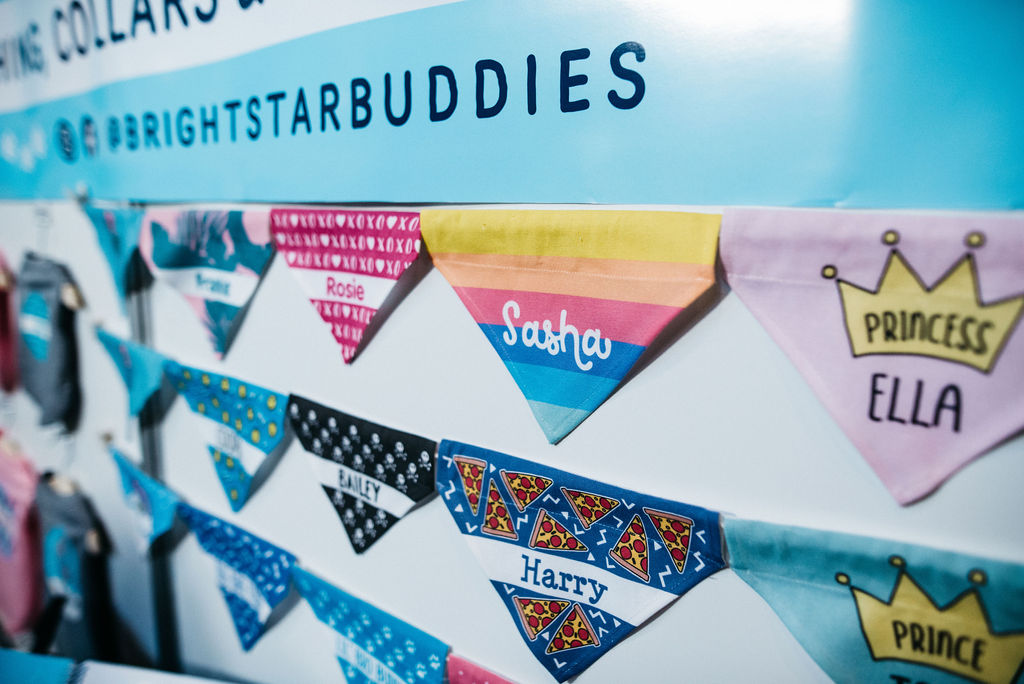 Most of all though, it was just really great meeting some of the people who have supported us as we've grown.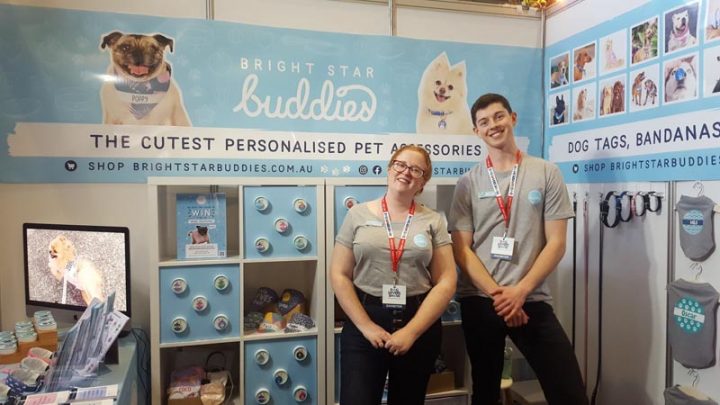 So to all those of you who subscribed to our email list, liked us on Instagram or Facebook, or just popped in to say hi at our cute stall, many thanks! We hope you had as much fun as we did and we can't wait to continue personalising your dog's accessories for years to come.
See you at the next Dog Show!