Dog Birthday Cake… Get Your Celebration Sorted!
Dog Style,dog birthday,dog birthday cake
Celebrate with a Dog Birthday Cake!

Party with a friend
Sharing a birthday cake is a must on your birthday, let's face it! Make a dog birthday cake and get that camera ready because we all know how quick you'll have to be to snap that perfect shot!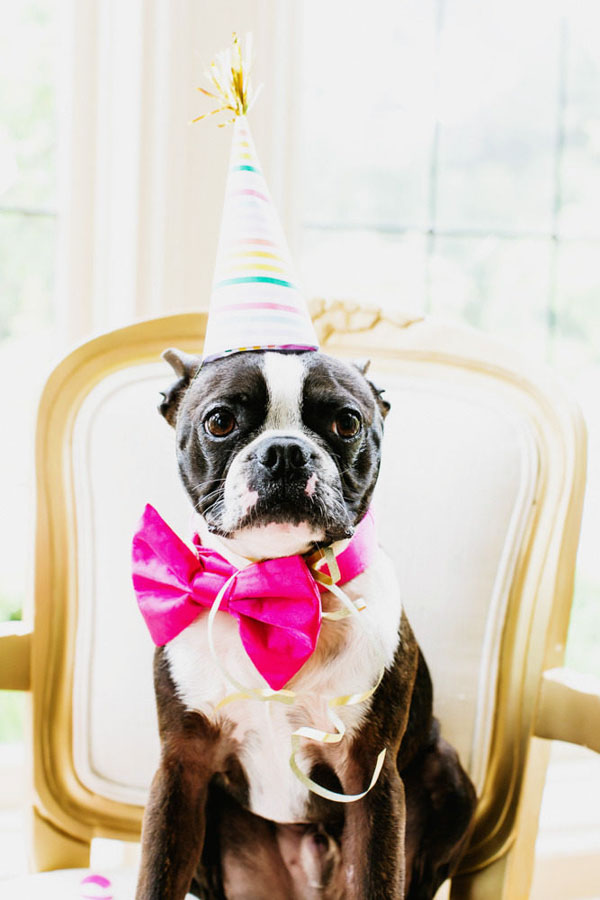 Happy Birthday Dog!
Seriously… isn't this just the cutest. Apply your Pink Bowtie, show your pup you've got a treat in-hand, then fit that super cute birthday hat. If you hold the treat just above your camera lens you'll get the perfect shot of your birthday dog looking straight at you.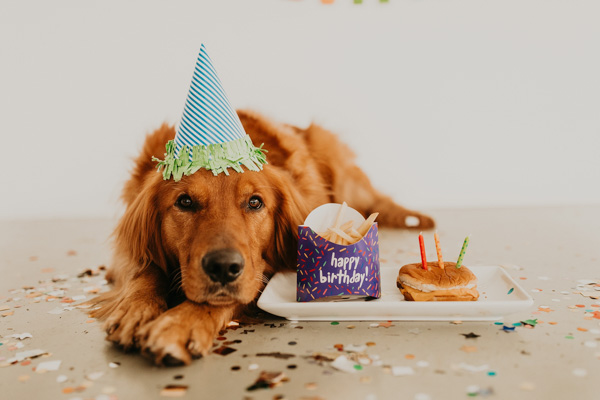 Easy Dog Birthday Cake.
If you've not got the time to prepare a dog birthday cake and you don't mind your pup occasionally having a bit of junk food, this Birthday Burger idea is super cute! How to get this happy birthday dog to lay down and not eat their burger as soon as they see it I'm not entirely sure!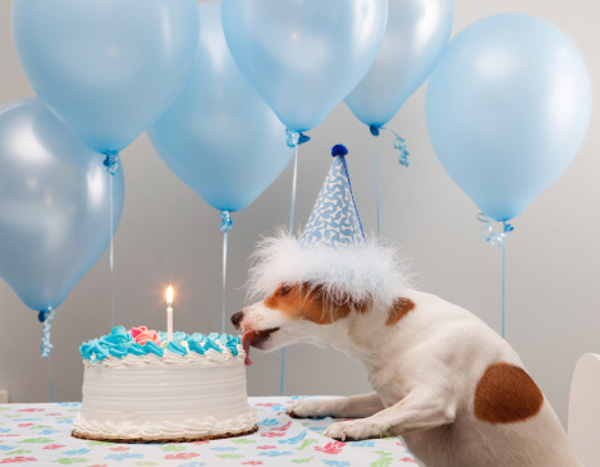 Capturing Happy Birthday Dog Images.
If you've gone to the trouble of preparing a dog birthday cake for your happy birthday dog, you'd be crazy to not get some great happy birthday dog images. This super cute image is a great example of how you can set up a super cute scene and just capture your dog loving their dog birthday cake. No posing, just your pup being themselves on their birthday!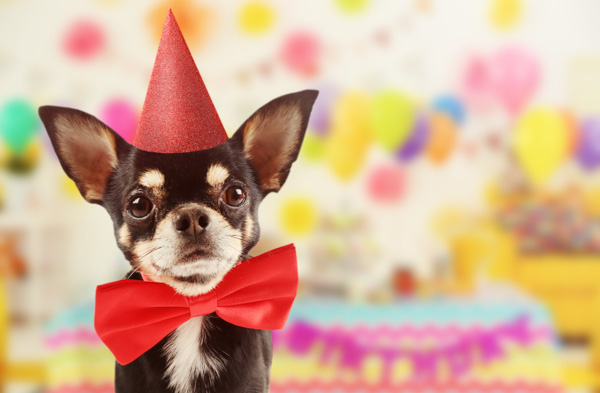 Dressing up your Birthday Dog.
Keeping your outfit idea simple is the key! If you're choosing a hat and bowtie just choose something that stands out against your dog's fur, it's that simple! Keep in mind that if you've got a super fluffy dog you're going to want accessories that are large enough to not get lost in their coat. Buying accessories that stand out is key for your birthday dog photos as small accessories may just get lost in the image anyway. I love a personalised happy birthday dog bandana best! You can put their name on there and choose from a huge variety of different colours and designs!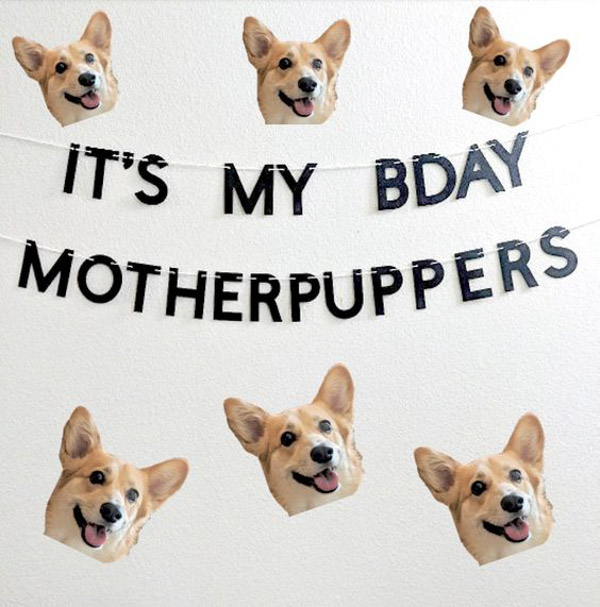 Decorations for your Dog Birthday Party.
Oh golly! I loooove this idea! Doggo bunting that features your sweet little fur baby, and they're so easy to make! Check them out here.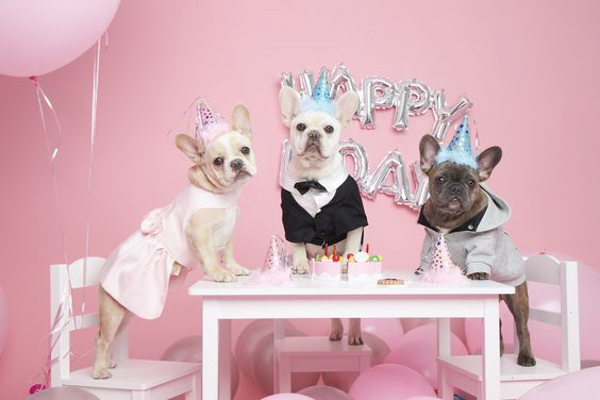 Squad Goals.
If you've got a crew of friends with dogs you'd be crazy to not have them over for a super cute birthday shoot. This pink theme is super cute and while you might not have a pink wall at home to photograph against, you can follow this same principal by simply matching your balloons to whatever coloured background you have available.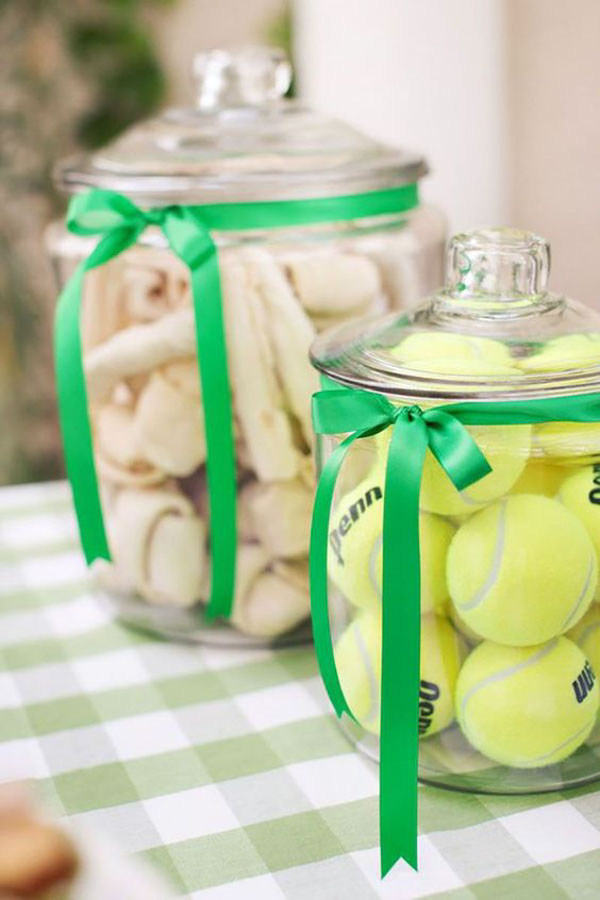 Birthday Dog Treats.
Having a birthday party for your doggo? These dog party treats are such a super cute idea for your guests. There are a million awesome ideas that you could be inspired by as far as your dog party treats go, but if you're looking for something extra special, why not give a personalised bandana to each of your guests? They'll love them and wear them time and time again!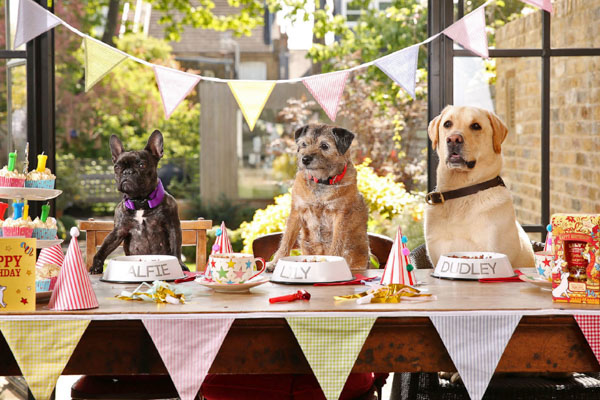 Party Time.
Have you got a pup who likes to party? Well, get your dog birthday cake ready and prepare to decorate!  Personalised dog bowls, doggy cupcakes and your best buddies… you'd better have that camera ready!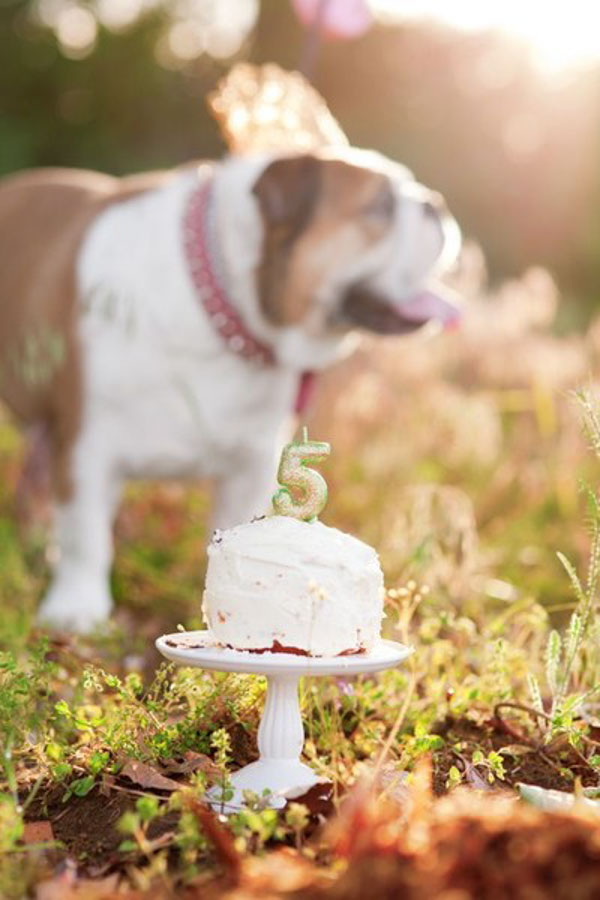 Sunset Birthday.
If your doggo just loves the outdoors and you want to capture them doing what they love on their birthday, why not set up your dog birthday cake outside in the afternoon sun? If you go outside in the hour before sunset you'll have some beautiful light to take the perfect photos in.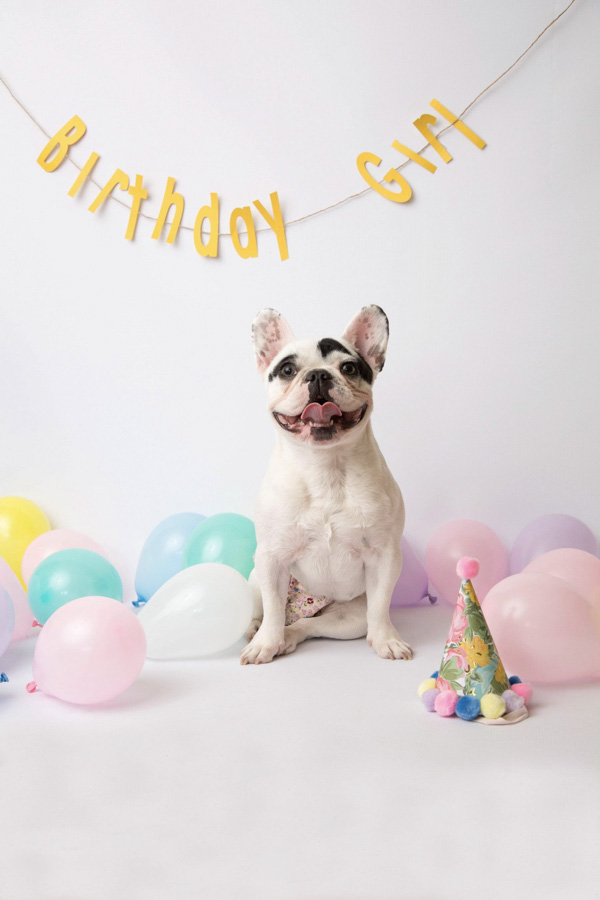 Simple Birthday Shot.
Taking a great dog birthday image doesn't have to be difficult. A cute birthday hat, some coordinating balloons and a happy birthday sign does the trick. It also helps when you've got a super cute doggo!
Thanks so much for stopping by to check out some of our favourite birthday dog ideas. We love seeing how people celebrate with their puppers, so if you've had a birthday party for your furbaby, let us know so that we can share your story here!