10 Adorable Dog Toys To Keep Your Dogs Busy At Home
Want to make easy DIY Dog Toys for your fluffs? Keep them busy at home with these super cute dog toys. They're great as dog gifts for their birthdays or just when you feel like treating them to a new surprise dog toy! They'll love you for these 10 adorable DIY Dog Toys!
1. I Heart You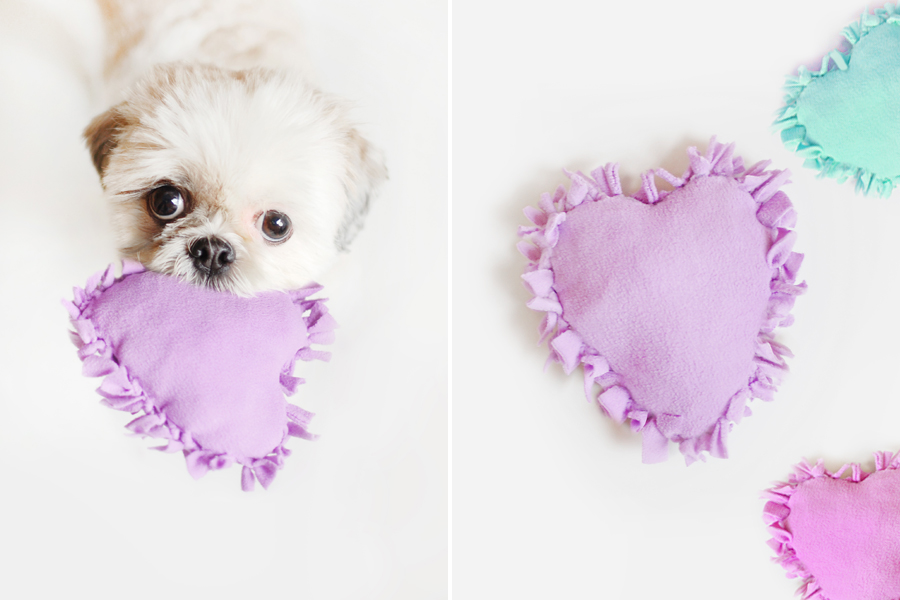 Make these super cute and soft heart plush dog toys for your little doggos. It's one of those DIY Dog Toys that can make use of your old fabrics or even t-shirts around the house! They'll heart you for it.
2. Slice of Fun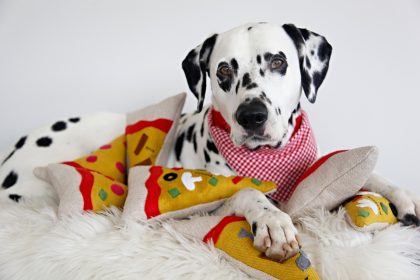 Does your dog love pizza? Then this is one of those homemade dog toys that they will enjoy. A whole pizza all to themselves!
3. Rainbow Braids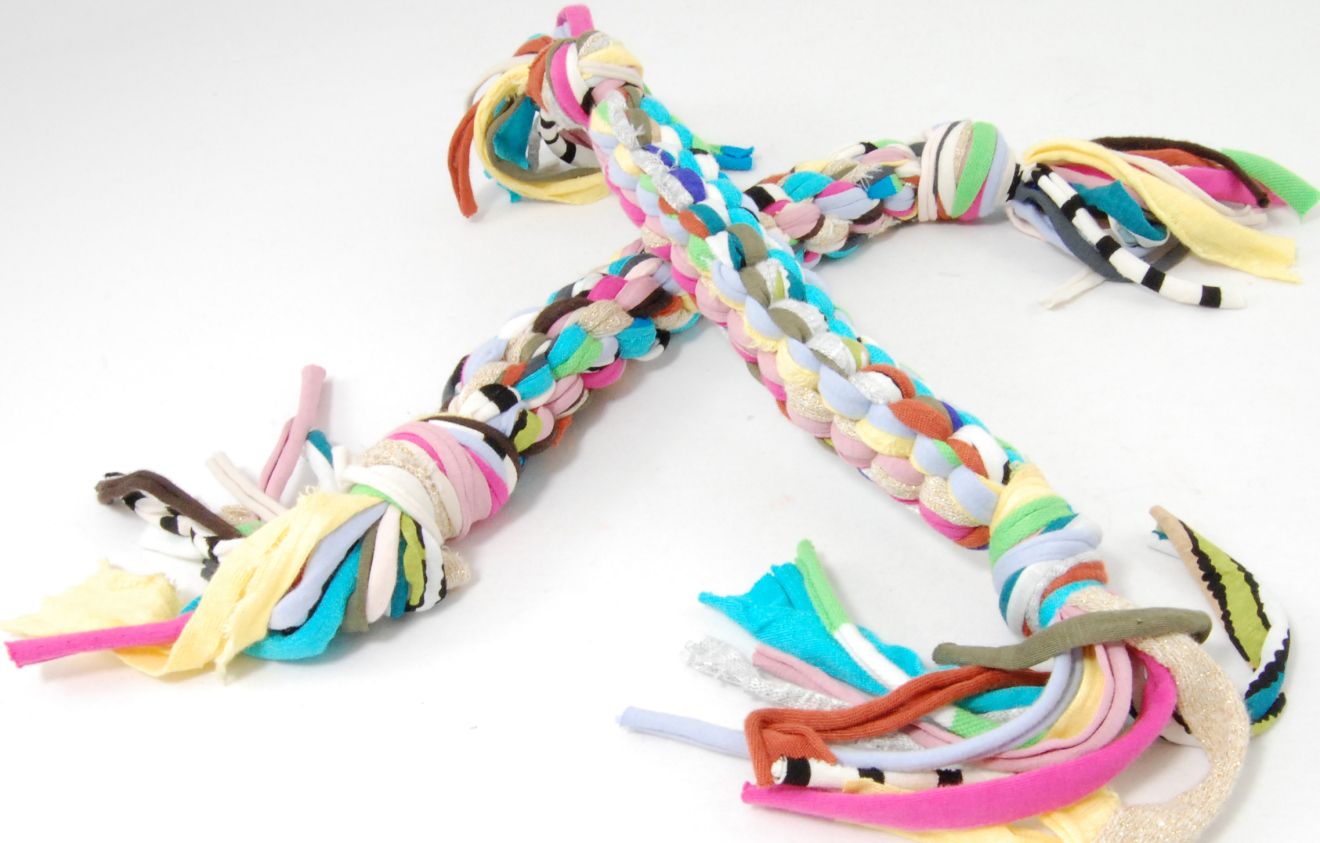 This is a fun and colourful dog tug toy for your pooch. It's made out of old t-shirt fabric so there's no need to go out and buy a dog toy when you can make use of t-shirts you no longer wear.
4. Bone To Be Wild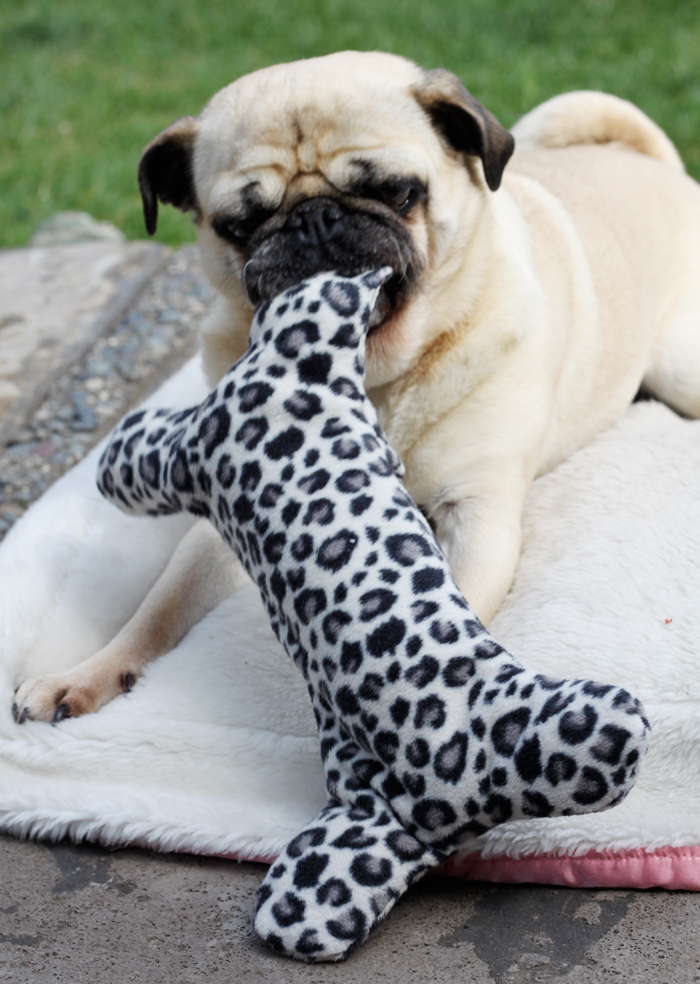 If there's one thing they love, it's chewing on anything especially when they get bored! Like cardboard boxes, they also love plastic bottles. Here's one of those toys for bored dogs that is perfect to keep them busy using plastic bottles wrapped in recycled fabric.
5. Corn You Be Mine?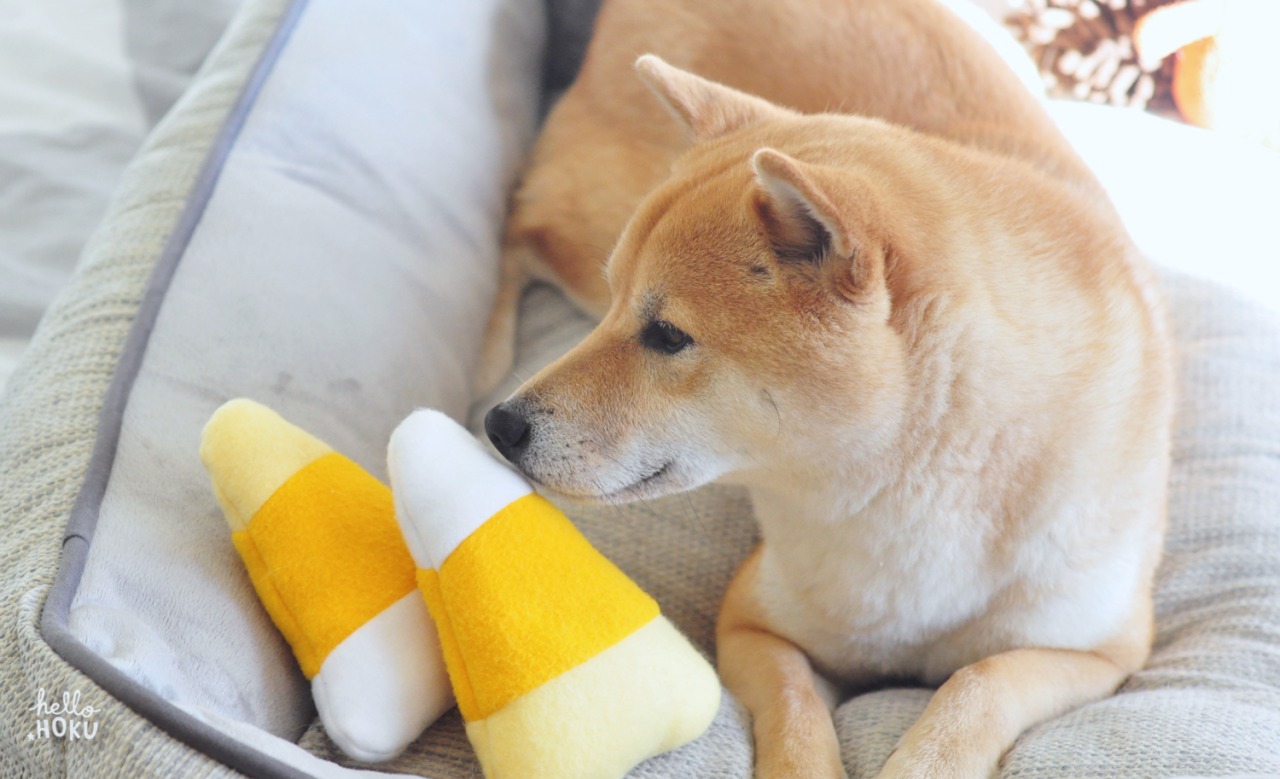 Want toys to keep dogs occupied? Make this cute candy corn toy plushie for your fluffs. A few of these will get them busy for a while.
6. Ball Of Fun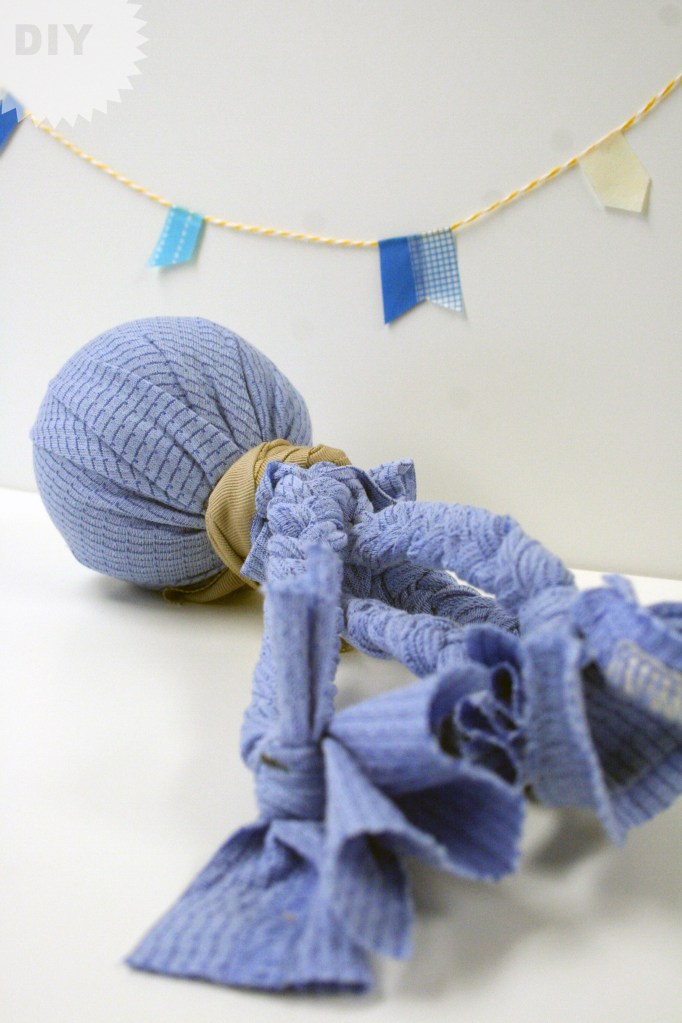 Your doggos will love this dog toy ball! They can play with them alone or with you too!
7. Squeaky Stripes

Looking for cute dog toys? This is perfect for doggos that love squeaky toys. A toy best friend they can entertain themselves with!
8. Rope Delight

This dog rope toy is a joy to play with for power chewers! It's a durable dog toy that they can enjoy. It should last for a while so you can make a couple of these to add to their dog toy basket.
9. Squeak Me

Another cute dog toy is this DIY dog squeaky toy made out of lovely printed fabrics in a dog bone shape. You can also use them as cute props for their dog photoshoot.
10. Where The Treatos At?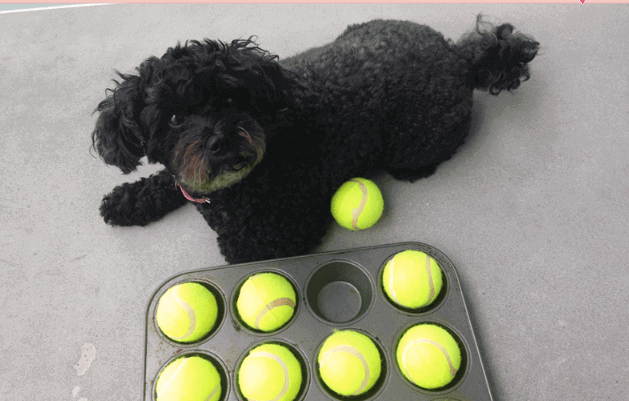 An easy way to keep them busy while doing some dog enrichment activity is this dog puzzle toy. All you need is a muffin tin, tennis balls and some treats. It's a hide-and-seek dog treats game you can play with your fluffs.
Want More Surprise Ideas for Your Dogs?
Spoil them with these DIY Dog Beds that are so easy to make. Go the extra mile and get them dressed for a cute photoshoot in their new spot. Check out Cute Stylish Dogs for some fab dog outfits inspo.
Looking for Personalised Dog Gifts?
We've got super cute dog bowls and dog bone tags if you've got a pup whose birthday is coming up. Throw in a dog bandana too for extra love. These personalised dog gifts are great surprises for your doggos to feel loved any day! The best part? These are all made in Australia and shipped super fast too! You're going to love them!