Dog Breeds That You Have To Know About
breeds of dogs,dog breeds,dog types,puppy breeds,types of dogs
Designer Dog Breeds …
You've Got To See These!

1. Dalmachshund
Dog Breeds: Dalmation and Dachshund
I want to see Disney create a dog movie based on this exact breed… I think I'd call it 101 Hotdogs. Seriously though, this Designer Dog breed is one of the craziest examples of crossing dog breeds I've ever seen. Each Dalmachshund is completely different to the next with unpredictable markings, different heights and lengths and a variety of colours. Breeding a Dalmation and Dachshund is bound to be a bit of a lottery as far as physical traits go, but personality wise, experts say that the Dalmachshund is almost always quite clever, super energetic and very very headstrong!

2. Pithuahua
Dog Breeds: Pit Bull x Chihuahua
What a combo! These are two dog breeds that are incredibly loyal, and both are known for being amazing companion dogs! This mix of breeds produces a medium sized dog that loves to play and get outside and is great around kids. Another plus… they hardly shed at all, so their coats require very little maintenance!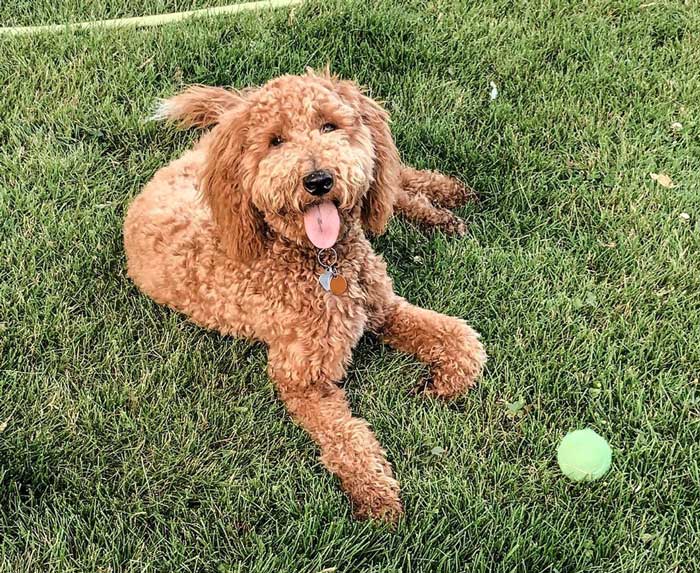 3. Labradoodle
Dog Breeds: Poodle and Lab-Retriever
This designer mix of dog breeds is one for the whole family! Let's start with the Poodle part of this designer dog breed… They're incredibly loyal, super intelligent and they're asthma friendly! The Lab and Retriever part of this combo also brings a high level of intelligence to the designer dog breed and adds a great level of playfulness too.  Smart, playful, loyal and Asthma friendly… Sign me up!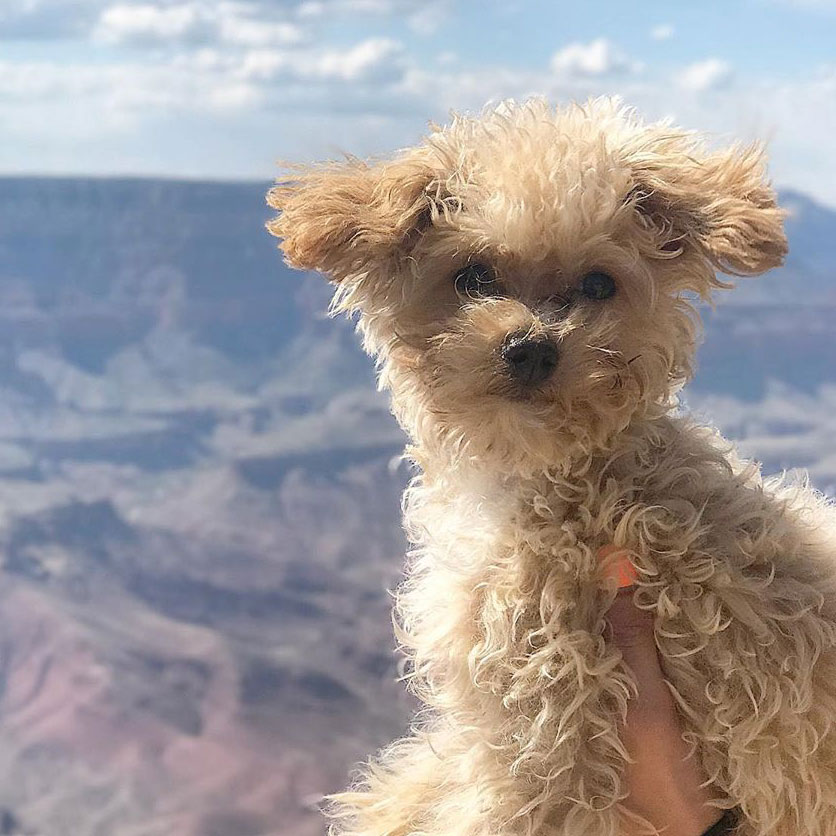 4. Poochon
Dog Breeds: Poodle and Bichon
A Poodle and Bichon dog breeds combination might be just the designer dog you've been looking for if you want a dog that is considered hypoallergenic, easy to train and super loving. These guys don't shed much at all, they don't get very smelly and they're incredibly playful. The only downfall with this dog as far as I can see is that they tend to get a little bit of separation anxiety as they just love having their family's company. If you've got a dog-friendly workplace, this is the dog for you!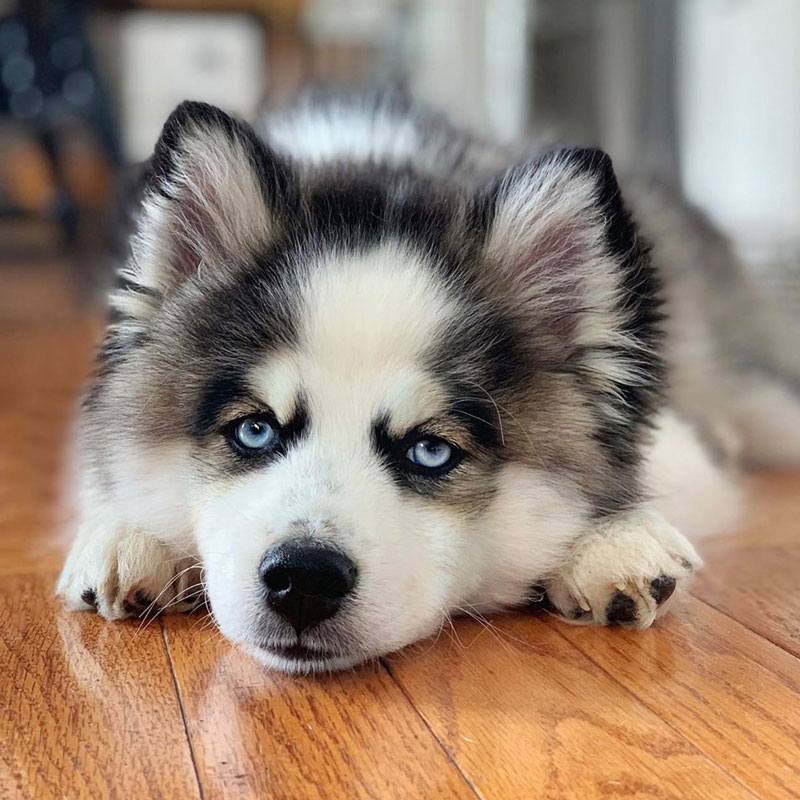 5. Pomsky
Dog Breeds: Pomeranian x Siberian Husky
Talk about viral! This mix of dog breeds has taken the internet by storm. As yet, breeders haven't established an exact look or temperament across the breed but generally they are thought to be quite playful and very smart. Aside from those few things, few predictions can be made with regards to the outcome of a female Husky pregnant with her part-Pom pups.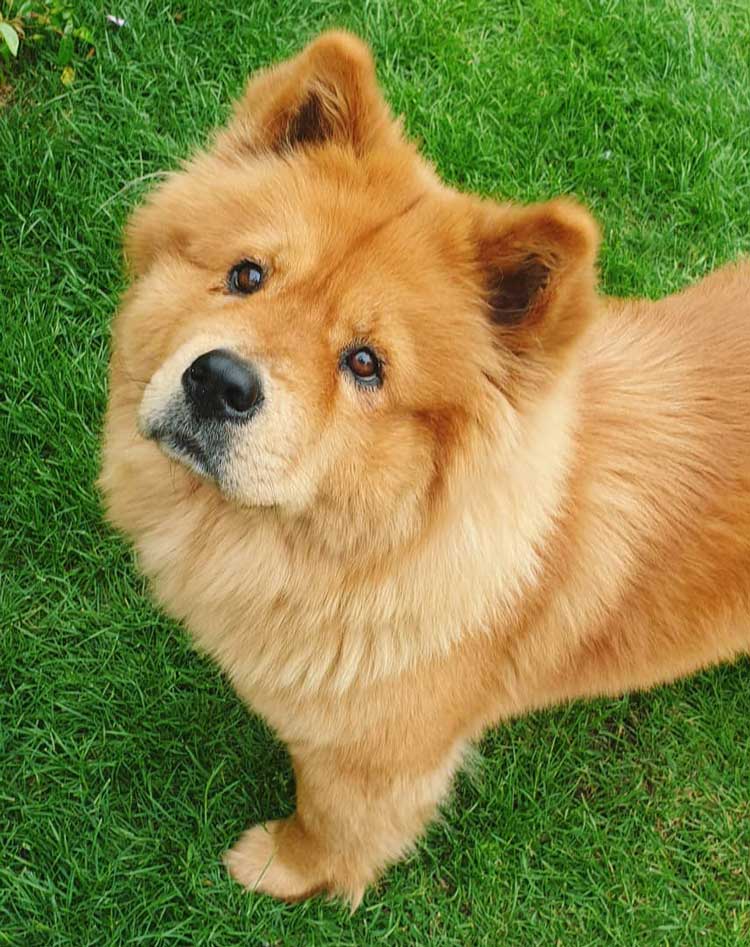 6. Chusky
Dog Breeds: Chow Chow and Siberian Husky
The Chusky is a gorgeous looking dog resembling your favourite childhood teddy bear. The thing is though, while this mix of dog breeds Chow Chow and Siberian Husky make for a gorgeous looking pup, experts recommend you have plenty of spare time for training… they need it! They're considerably harder to train and need loads of maintenance to manage all of that fur! On the upside… if you're after a dog who'll show you loyalty and protect you from the postman, this is the pup for you!

7. Puginese
Dog Breeds: Pug x Pekingese
If you're looking for a mix of dog breeds that is a friendly and playful companion you've found your dog. These fluffy little pups love spending as much time as possible with their owners, but they're not great with other animals in most cases. Their cute squished faces also mean that they're pretty incredible snorers too, so keep that in mind if you're a light sleeper. 

8. Pomchi
Dog Breeds: Chihuahua and Pomeranian
As far as dog breeds go, the Chihuahua and Pomeranian mix while super cute and mega tiny, this is a mix that needs to be by your side at all times. They're the type of pup that while very clever, they're likely to get a bit of separation anxiety if you're gone too long or too often. If you've got a dog friendly workplace, you'd be the ideal Pomchi parent!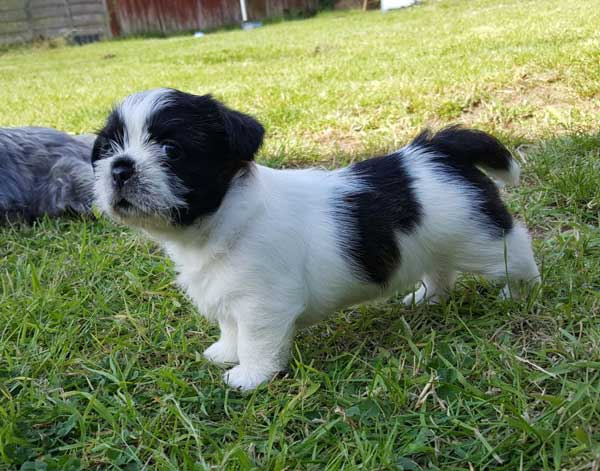 9. Bullshit
Dog Breeds: French Bulldog x Shih Tzu
With the stout frame of the Frenchie and the fluff of a Shih Tzu, this blend of dog breeds will steal the hearts of your entire family! They're super energetic and love to play, making them a fantastic addition to homes with children. Super loving and incredibly loyal, the Bullshit makes for an awesome addition to those families who want to play.

10. Puggle
Dog Breeds: Pug and Beagle
This mix of dog breeds is one of my favourites. The Pug breed is notoriously chilled which seems in most cases to be cancelling out the Beagle's need to be that bit more energetic. The Puggle is a blend of dog breeds that is cuddly, friendly and mega-chilled out. A great pet for those with busy lives or families.

11.Morkie
Dog Breeds: Maltese x Yorkshire Terrier
Morkies are known for two things… they're incredibly clever, and they don't shed! Magic! They're little dogs that love companionship and each pup can have a slightly different look to the next. The other thing that can be a little unpredictable with this mix of dog breeds is their overall demeanour. Some owners report that their Morkie is very active and can display a sense of nervousness from time to time, while other Morkie owners say that their pup is very relaxed. These are all things to keep in mind when you're deciding whether this dog breed is for you.

12. Beabull
Dog Breeds: Beagle x Bulldog
The Beabull is a brilliant breed for families who love dog-kisses, awkward running, squishy faces and floppy ears. The blend of these two breeds is an incredible combo for a variety of reasons, but what I really love about the Beabull is that while they love to play, they're also really keen to laze about and snuggle on the couch.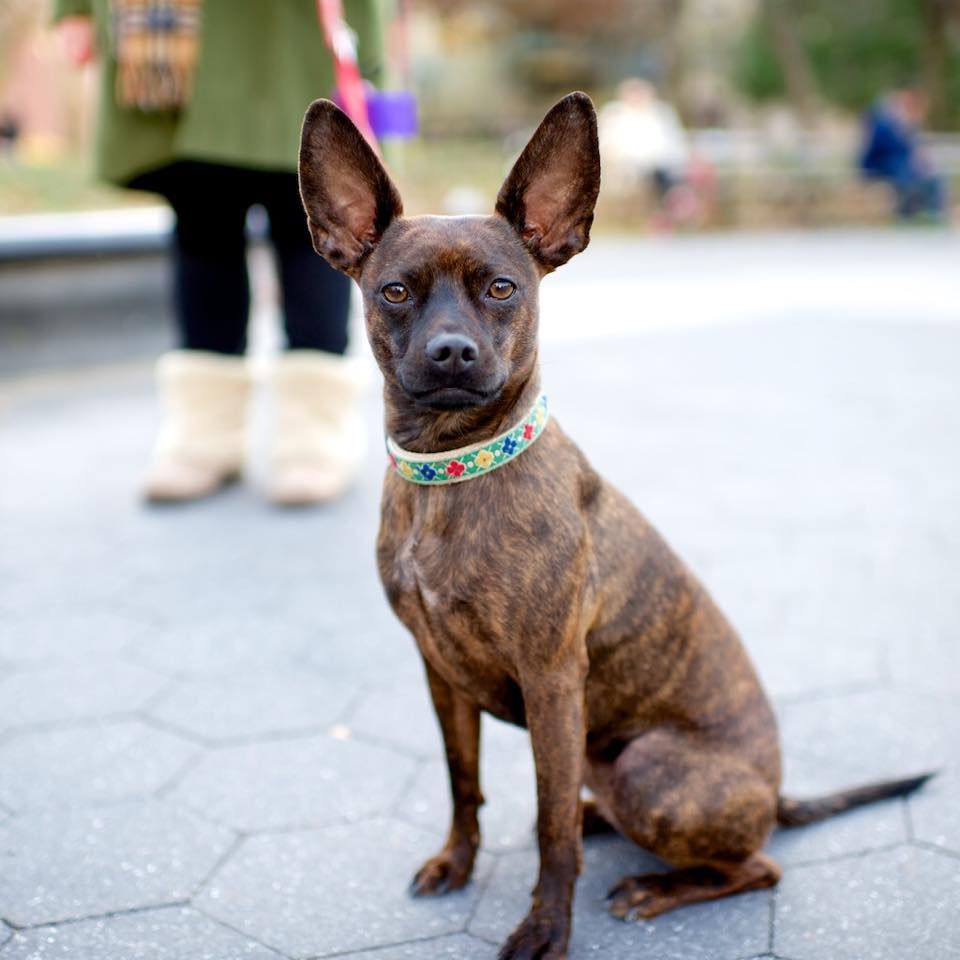 13. Bospin
Dog Breeds: Boston Terrier x Miniature Pinscher 
I love the Bospin dog breeds mix. This is an agile dog that loves human companionship. They're snuggly  and super chilled out, and the best part… they're not big on barking! This is the perfect breed for the person who wants to be completely loved up by their dog!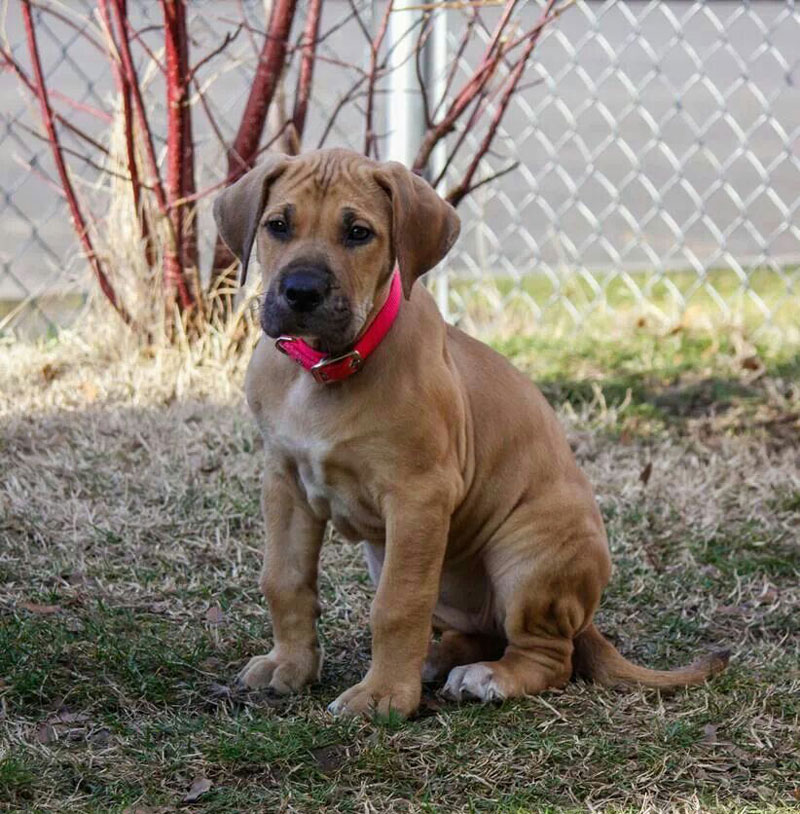 14. Daniff
Dog Breeds: Great Dane x Mastiff
Possibly the largest of all the mixed breed dogs, the Daniff is a family friendly giant. They're pretty low-energy, very smart and incredible with other animals. Daniff's are not likely to bark very much and their coat doesn't really shed either. Cuddly, loyal, and funny too, apart from being huge, they're basically the dream mix of dog breeds! 

15. Schweenie
Dog Breeds: Shih Tzu x Dachshund
These little cuties are super fun and love everything about life. The Schweenie is an incredible mix of breeds because they hardly shed, they're super small which makes them perfect for people living in a small space, and they're never ever aggressive. They make for an awesome office companion too if you've got a dog-friendly workplace.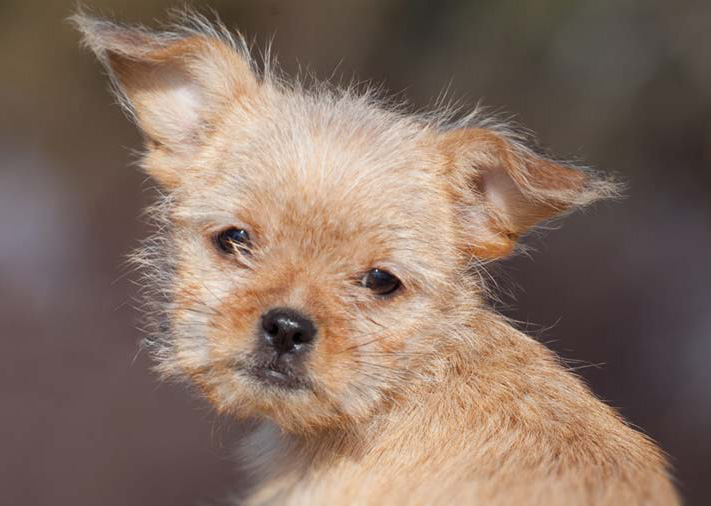 16. Chizer
Dog Breeds: Chihuahua x Miniature Schnauzer
Chizers are clever dogs, incredibly loyal and very cute. Their downfall… they're not at all fond of children… they will always be the only child.. just ask them! They're incredibly agile and have very bold personalities. If you want a dog that loves you and only you, this is the mix of breeds you're looking for.
Thanks so much for reading along! If you're looking at adopting or buying a new dog, make sure you check out more of from our blog!